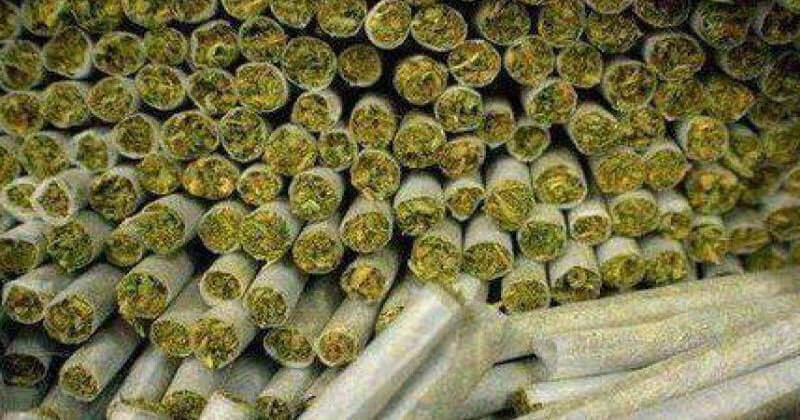 While escaping from her rivals, like in most films, a smuggler's wife runs into a police station for protection, only to get caught.
A 23-year-old woman ganja smuggler, who took refuge at a police station while fleeing from a rival, was let off by the police and later arrested in another police station, on Sunday.
The woman, identified as Renuka (23) of Chikkala in Andhra Pradesh, is the wife of Devasagayam, a notorious ganja smuggler of Chetpet. "On Sunday morning at around 8.30 am, Renuka alighted from a private bus at Sholinganallur from Visakhapatnam with a man. She had befriended the man during the journey and he tagged himself with the woman after she promised him accommodation," a source said.
Devasagayam's rival in the ganja business, Nirmal, who was waiting at the bus stop, confronted her and tried to snatch the bag containing 60kg of ganja.
READ ALSO:  Amazon employee sells drugs on Facebook
"She, along with the new-found friend entered Semmenchery police station seeking refuge from the Nirmal. But Nirmal called the police control room informing the presence of the woman with ganja at the police station. The police reportedly checked one of her bags and luckily for her, found nothing," the source said.
Trusting Renuka's claims in Telugu saying that she was from Andhra Pradesh and she got down at Sholinganallur instead of Porur, the police let her go with her baggage. She reached Porur at around 1 pm and again confronted by Nirmal, who was trailing her all along. "Again he tried to snatch the baggage. As she shouted for help, passers-by gathered to help her. Terrified by the attention they educed, Nirmal and gang fled the spot before silting Renuka's chin with a blade," the source said.
Porur police who rushed to the spot on information and handed her over to Valasaravakkam police as the incident occurred under their jurisdiction.
Renuka was admitted to a nearby private hospital and got seven stitches. After she gained consciousness, the police opened her baggage and found about 60 kg of ganja hidden inside. The contraband was seized and Renuka was arrested. However, the police let off her newfound friend after interrogation. A search has been launched to nab Nirmal and gang.