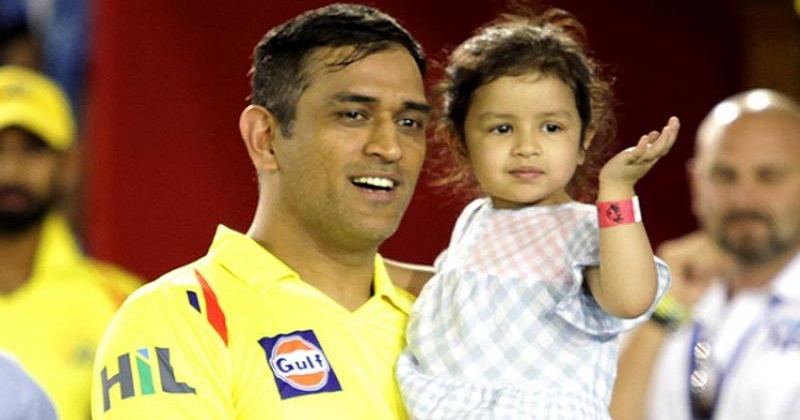 Daughters have been known to share a special bond with their fathers. It's the same with Mahendra Singh Dhoni who is very close to his daughter Ziva. The daughter of the former India skipper is always spotted cheering him be it matches for the national team or for Chennai Super Kings in the Indian Premier League (IPL).
The three-year-old is now a renowned figure among Dhoni and CSK fans, with the veteran cricketer terming his daughter as his 'stress buster' in life.
"It's good to have someone like her around. She's a live-wire. From the time she wakes up in the morning, she's always on the move. She's very careful about what she does, so we are not worried that she may get hurt herself. It feels good to have her around as she eases the stress," Dhoni said during an event in Mumbai recently.
Read More: Conspiracy To India: Terrorists Receives Thermal Jackets From Army
The wicket-keeper batsman enjoys worldwide status but feels his daughter outshines him at times, who has gained so much popularity at a young age.
. "She's hardly three-and-a-half but she has her own character. Wherever I go, people ask me, 'where is Ziva' or 'what is she doing'. I am nowhere in the scene," he added.