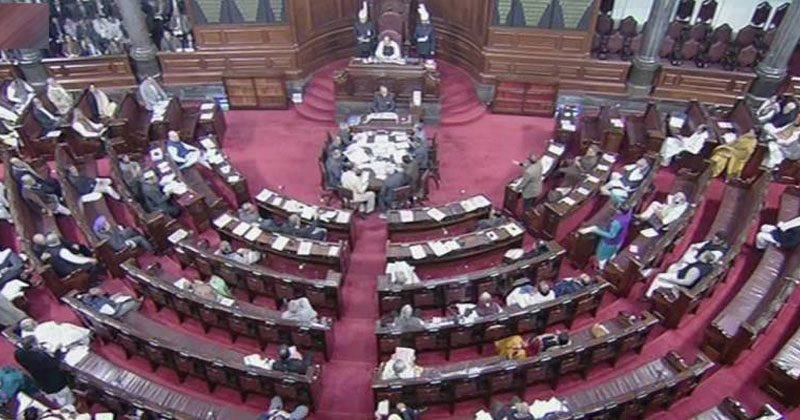 Yesterday the Rajya Sabha deputy chairperson has been finalized after a vote in the Parliament. The 2 candidates were Harivansh Narayan Singh & BK Hariprasad.
On the second last day of the Monsoon Session of the Parliament, BJP-led NDA candidate Harivansh Narayan Singh was selected as the Deputy Chairman. He got 125 votes against Opposition's candidate Hariprasad's 105 in the 244-member Rajya Sabah. Fourteen members were absent on Thursday.
The opposition had the support of Trinamool Congress (TMC), Dravida Munnetra Kazhagam (DMK), Left parties, Bahujan Samaj Party (BSP), Samajwadi Party (SP), Nationalist Congress Party (NCP) and Telugu Desam Party (TDP).
On Wednesday, Shiv Sena had said it would support NDA since the post was "apolitical".
However, Aam Aadmi Party (AAP) chief Arvind Kejriwal decided to boycott the election.
"If Rahul Gandhi can hug Narendra Modi, why he cannot ask Arvind Kejriwal for support to his party's candidate," AAP leader Sanjay Singh told media.
READ ALSO:  "when you are free from winking and disrupting Parliament, give some time to facts as well" Amit Shah to Rahul Gandhi
Besides Kejriwal's party, YSR Congress and People's Democratic Party (PDP) of Mehbooba Mufti did not vote.
After being elected as the deputy chairman of Rajya Sabha, Singh said: "I come from a small village, which is located between two rivers. I used to study under a tree when I was a young boy. Back in those days, we heard big things about New Delhi or rather, Lutyens' Delhi. I never imagined that one day I would hold an office as important as this in parliament. My roots will keep me grounded, and I will give my all to the benefit of my country."
Prime Minister Narendra Modi congratulated Singh on his election as the deputy chairman.
"Harivansh Narayan Singh is a very humble man. His commitment and expertise in dealing with people will help the Rajya Sabha. He used to write a column on how the parliamentarians of the country should work. Little did he know that one day he will become the deputy chairman of the upper house of the parliament. We all will benefit from his experience," Modi said.
Reacting to the result of the election, Congress leader Sonia Gandhi said: "Sometimes we win and sometimes we lose".