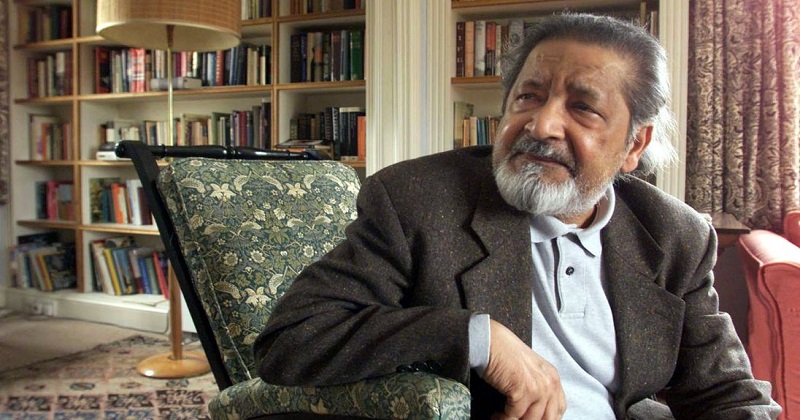 Nobel Prize-winning author V.S. Naipaul has died at the age of 85, his family announced on Saturday.
"He was a giant in all that he achieved and he died surrounded by those he loved having lived a life which was full of wonderful creativity and endeavour," his wife Lady Naipaul said in a statement.
Naipaul was born on Aug 17, 1932, and went on to study at Oxford University and his first novel, "The Mystic Masseur," was published in 1957. Naipaul later gained a lot of reputation as a wrote dozens of books, many of which dealt with colonialism and its dark legacy.
Naipaul was awarded the Nobel Prize for literature in the year 2001, "for having united perceptive narrative and incorruptible scrutiny in works that compel us to see the presence of suppressed histories."
Read More: Everyone should rise above politics to ensure peace and unity in our society , says Narendra Modi
People took to social media to pay their tributes. Hari Kunzu, a journalist who interviewed Naipaul tweeted, "I interviewed VS Naipaul for BBC TV. When we sat down, the first thing he said was 'tell me what you've read and don't lie.' Only then would he consent to be questioned. I made Naipaul cry. I knew he rarely signed books and probably wouldn't want to put his name on some paperback so I found a 1st of Mr Biswas. He saw it and broke down. Everyone v alarmed. 'I haven't seen one of these for so long,' he said when he recovered himself. He did sign the book. We were in the room (now part of a hotel) where he had written radio scripts for the BBC when he first came to the UK. The producer was terrified of him. There was a list of taboo subjects. Islam, Theroux etc. I had to promise not to bring them up. As I remember he did end up talking about Islam," he tweeted in a long thread.
Author Anand Giridharadas said he "learned so much" from him, while writer Jeet Heer called him a "powerful novelist" who "at his best approached Conrad and even the shadow of Dickens".