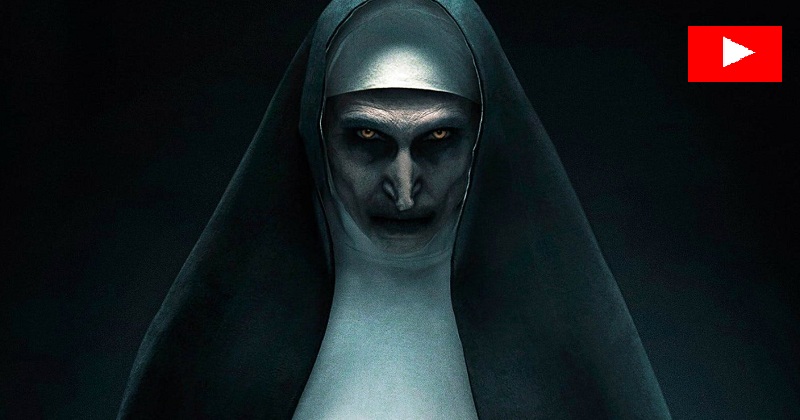 The latest horror movie in "The Conjuring" universe is already terrifying people to the point where YouTube recently cracked down on an ad for the movie.
A six-second ad for "The Nun" played in front of select videos on the platform and featured a warning to turn your volume down, and then there's a sudden appearance of a monstrous nun screaming at the camera. But the jump-scare tactic proved too much to handle for some viewers.
One tweet in particular from Sunday warned people who might have anxiety about the ad, and garnered nearly 150,000 likes and over 135,000 retweets.
Also Read : Salman Khan shared the much-awaited teaser of Bharat on Independence Day: VIDEO
The tweet said, "WARNING! If you see an ad on youtube with the volume sign being turned down and nothing else, ITS A JUMPSCARE for the new NUN movie coming out. i advise you look away and/or turn down the volume if you have anxiety or just straight up hate jumpscares, pls rt to save a life."
YouTube replied to the tweet and said, "Appreciate you bringing this to our attention! This ad violates our shocking content policy and it's no longer running as an ad."
YouTube's shocking content policy for ads states, "We value diversity and respect for others, and we strive to avoid offending or shocking users with ads, websites, or apps that are inappropriate for our ad network."
It lists "Promotions that are likely to shock or scare" among examples of content it considers violent or shocking.
"The Nun" is the fifth installment in "The Conjuring" series and comes to theaters September 7.