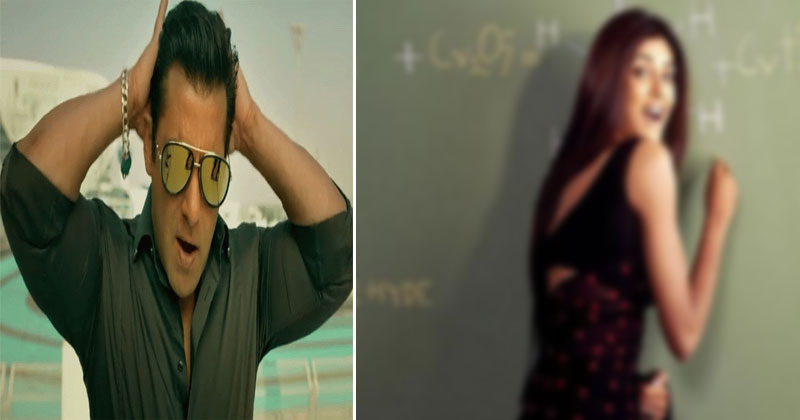 Salman Khan has romanced almost every heroine on the big screen in the last three decades. If his on-screen love stories have made people go weak in the knees, his off-screen affairs have grabbed eyeballs too. But even at 52, Salman Khan is not ready to give up his bachelor tag.
From Katrina Kaif to Iulia Vantur, Salman has been linked to many in the recent past.
Recently, Salman Khan reveals about an interesting flirting story..,
It all started when a question of Indians falling in love for the first time with their school teacher was asked. To which, Khan recalled that he used to flirt with a teacher in the school.
He added that he used to drop his teacher on his bicycle and he had removed the carrier so that the teacher would sit in front of him.
Khan added, "It is impossible for someone to not have a crush on their teacher. Most people won't admit it, but I openly say that I used to flirt a lot with my teacher."
Also Read: Bringing girlfriends to home: Superstar Salman Khan reveals about his father' approach