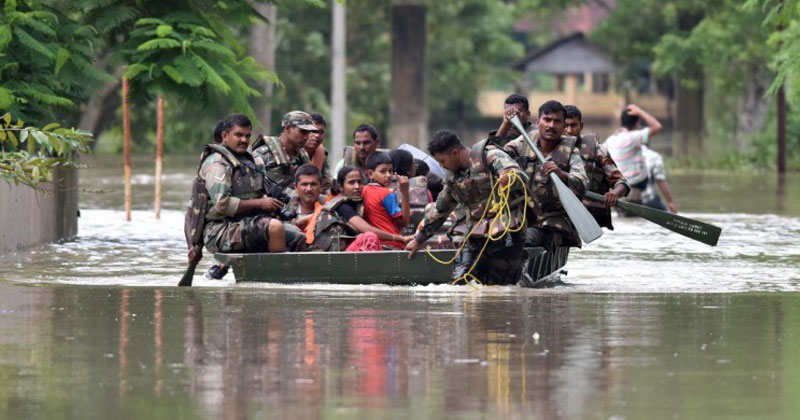 Flood-hit Kerala's death toll rises to 357 on Saturday, and the 50000 have been rescued by the rescue operations team.
While thousands are still trapped, 'red alert' has been issued in 11 districts of the state with predictions of more rain.
While the rescue operations are going, on one hand, financial aid is needed too on the other hand.
So how can UAE expats help the flood-hit Kerala victims?
UAE residents can donate up to Dh200 to the Emirates Red Crescent's Kerala relief fund set up by UAE Government through their phones via du or Etisalat on these numbers:
READ ALSO: Kerala: DYFI-SDPI Fight in a Flood Relief Camp. Two DYFI Members Injured
To donate via Etisalat:
SMS 2441 for Dh10
SMS 2443 for Dh50
SMS 2446 for Dh100
SMS 2449 for Dh200
To donate via du:
SMS 3441 for Dh10
SMS 3443 for Dh50
SMS 3446 for Dh100
SMS 3449 for Dh200
Not only money, one can donate daily use items as well.