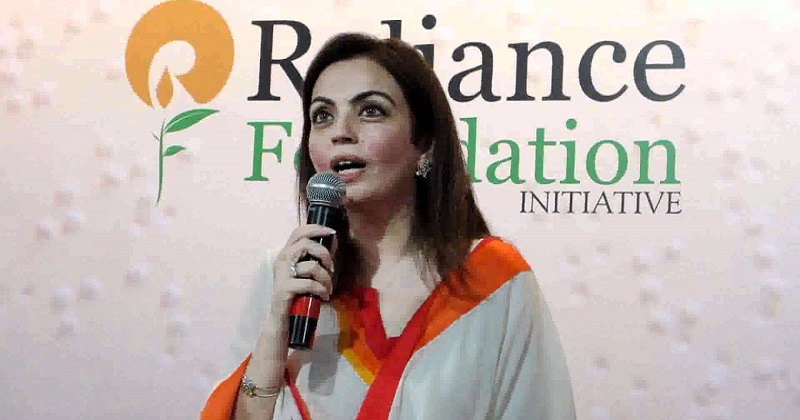 Kerala has been getting help from all corners and amidst the criticisms that Industrial Giants of the country have not contributed as much as they should have, Reliance foundation has stepped in and made a good contribution.
READ ALSO: Kerala Floods: India unlikely to accept UAE's Rs 700 crore for flood relief
They announced Rs 21 Crore to Chief Ministers Distress Relief Fund. Also, they said that to reinstate people, long-term programmes will be implemented. Reliance had collected 50 crore Rs worth materials for the flood relief.
Reliance foundation president Nita Ambani said that it is their duty as a responsible corporate foundation to stand with people who are victims of the flood. Reliance Foundation is also estimating the extent of the material loss.
A team has been carrying out rescue and relief operations in the six worst affected districts of Ernakulam, Wayanad, Alappuzha, Thrissur, Idukki, and Pathanamthitta, since August 14, Reliance Foundation said in a statement.
The team has also identified 15,000 affected families who would be provided dry ration kits, utensils, shelter, shoes and clothes in the coming days, it said. The bulk of the material will be supplied by Reliance Retail. Free Data and Voice packs will be available for seven days in the affected areas.
Through Reliance Retail, it provided supplies such as ready-to-eat food, glucose and sanitary napkins to 160 government-run relief camps, which are sheltering around 50,000 people.
Reliance Foundation has also handed over relief material, weighing around 2.6 metric tonnes, to the Government of Maharashtra, which will be transported to Kerala by air. A total of 7.5 lakh units of apparel, 1.5 lakh pairs of footwear as well as dry groceries are being mobilised for distribution to the affected people in Kerala.