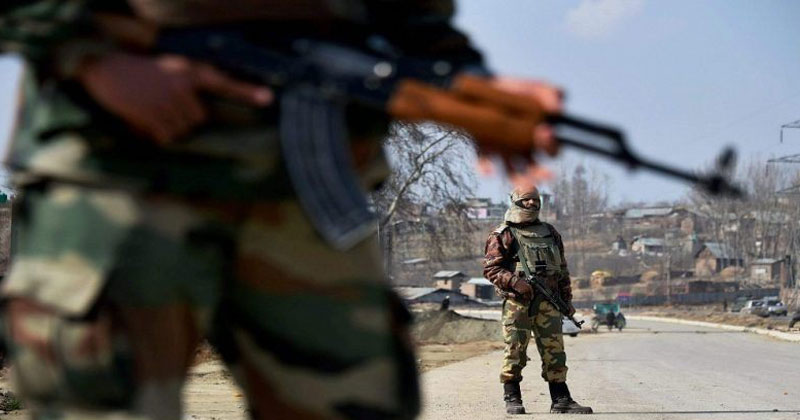 In a brief gunfight that took place between the security forces and the terrorists, 4 terrorists have been arrested.
The gunfight took place on Sunday in Jammu Kashmir's Kupwara district's Handwara. The security forces had also seized arms and ammunition from the terrorists' possession as well.
The 4 arrested were the newly recruited terrorists of the Al Badr terrorist group and have been identified as Umar Bashir, Danish Khazer, Waseem Ahmad and Habib Bhat.
READ ALSO: Jawan Martyred In Blast In Jammu Kashmir
"Four newly recruited terrorists were arrested along with warlike stores in upper reaches of Kalaroos, Handwara while trying to exfiltrate across the Line of Control," Army said.
Army said that the terrorists were guided by three other Al-Badr men who fled under the cover of fire.
Search to trace the other terrorists is on.
On Saturday, security forces busted three hideouts of terrorists and arrested a key Over Ground Worker (OGW) in Pulwama district.
The police, along with the security forces busted the hideout from a house in Rajpora Litter area and recovered incriminating material along with arms and ammunition.