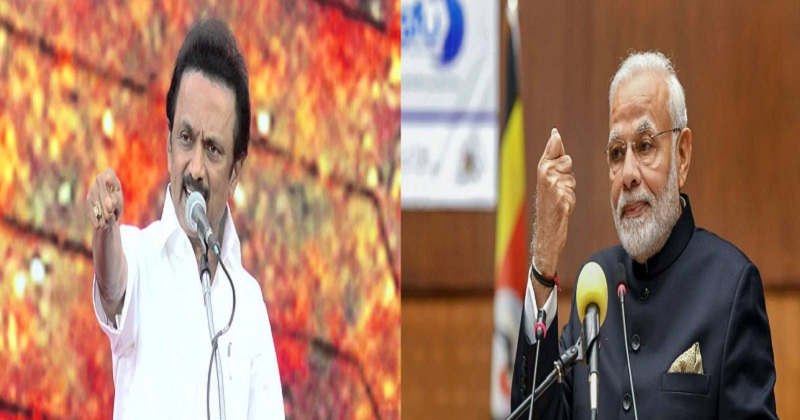 In his maiden address as the president of the Dravida Munnetra Kazhagam (DMK), MK Stalin asked the party cadre to teach a lesson to the Bharatiya Janata Party (BJP)-led National Democratic Alliance (NDA) government, accusing it of trying to polarise the country.
"The Narendra Modi government is trying to paint the nation in the colour saffron (a symbol of Hindutva). Let's teach it a lesson," he said.
Targeting the All India Anna Dravida Munnetra Kazhagam (AIADMK) government in Tamil Nadu, he called it a "spineless" dispensation which needed to be "thrown out".
His voice often choked with emotion, the 6-time MLA and a former deputy chief minister, said he had a dream of a beautiful future for Tamil Nadu.
"Let's realise this dream of a beautiful future together…let's march together," he said, sending out the message of inclusivity as the party's rank and file rallied behind him despite a rebellion from his brother MK Alagiri.
Also Read : Kerala Floods : Will form a fisheries ministry if voted to power, says Rahul Gandhi
Stalin said he never dreamed of becoming the president of the DMK, which treated all as equal, irrespective of their position in the party.
He asked the party cadre to raise their voice against him if he committed a mistake.
"The realisation of the dream begins this very moment. I have the dream of a happy, beautiful new life for Tamil Nadu which I am committed to. Let the change begin from us. The Stalin that you see and hear today has been born anew," he said.