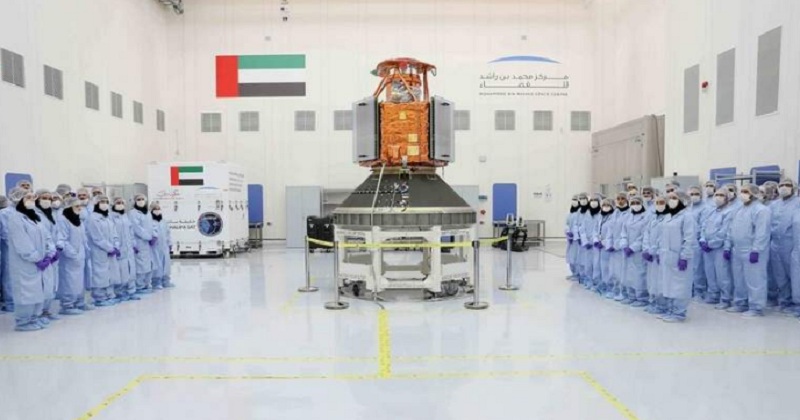 KhalifaSat, the first satellite fully built in the UAE by a team of Emirati engineers, will be fired into orbit on October 29.
Dubai Crown Prince Sheikh Hamdan tweeted on Wednesday that the satellite will be launched from the Tanigashima Space Centre in Japan.
"This is an important milestone for our country, an achievement made possible because our leadership supports Emirati youth and encourages them to excel in the fields of innovation and technological development," said Sheikh Hamdan in one tweet.
Also Read : UAE plans to add new visa rules for Jobseekers
Dr Mohamed Nasser Al Ahbabi, director-general of the UAE Space Agency, said last month that one the launch has taken place, the UAE will have 10 multi-purpose satellites, raising the UAE investment in the space sector to AED22 billion.
"KhalifaSat marks a critical milestone in the nature and form of the UAE's investment in the space industry. KhalifaSat is a source of inspiration for Emirati generations because it is the first satellite to be fully manufactured in the UAE," he told WAM at the time.