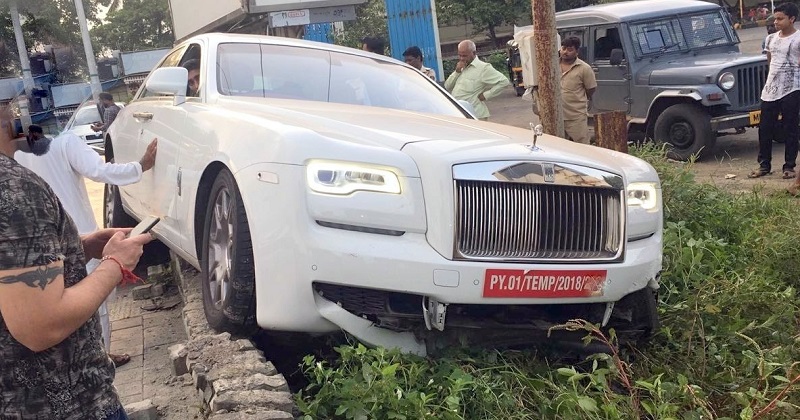 A brand new Rolls Royce Ghost which was on its first early morning drive has crashed in Juhu, Mumbai. The accident spot is the access path to Citizen Hotel Juhu, which sits on the beach.
The ultra-luxury vehicle had a temporary registration number plate from Pondicherry when the accident took place. The Rolls Royce Ghost is worth Rs 7 crore.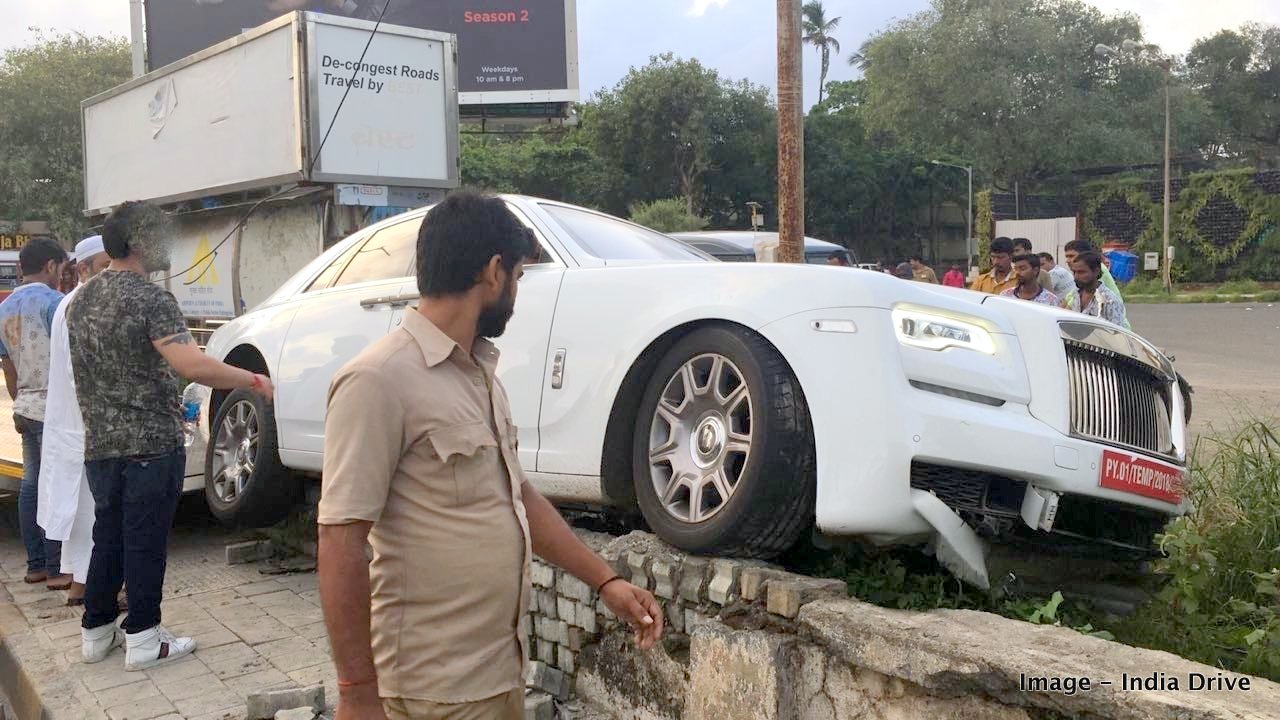 The mishap occurred on the access road near the rickshaw stand. The vehicle appears to have gone onto the footpath next to a bus stop. It has then careened to the right going off the footpath and breaking bits of a low wall that separates the footpath from an open drain. While the tow vehicle was awaited, the incident did attract a crowd nearby. Upfront, the bumper has taken a real walloping.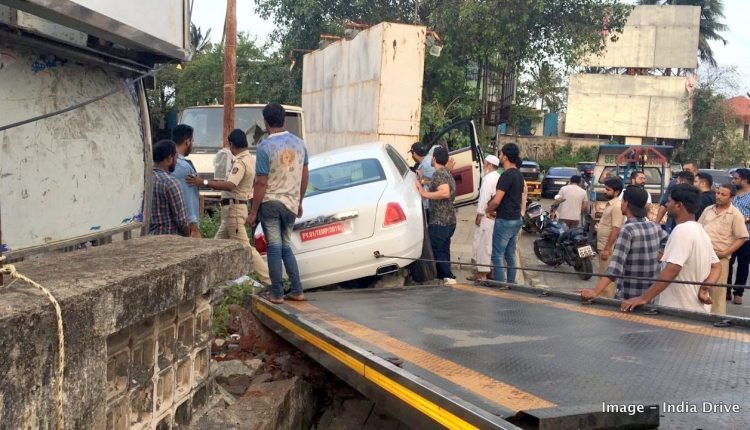 Also Read: BJP leader's drunk son drives luxury car over sleeping labourers , 2 killed
A police team arrived in good time. Unfortunately, the tow vehicle's arrival didn't put the crashed Ghost out of its misery. Owing to the angle of the crash, it wasn't as easy as backing up into the tow bed. Even with the tow cable in place, the rear risked backing up into the truck bed edge rather than onto it. It took public help and guidance, and many eyes watching each mm to help rescue the battered Ghost worth Rs 7 crore.