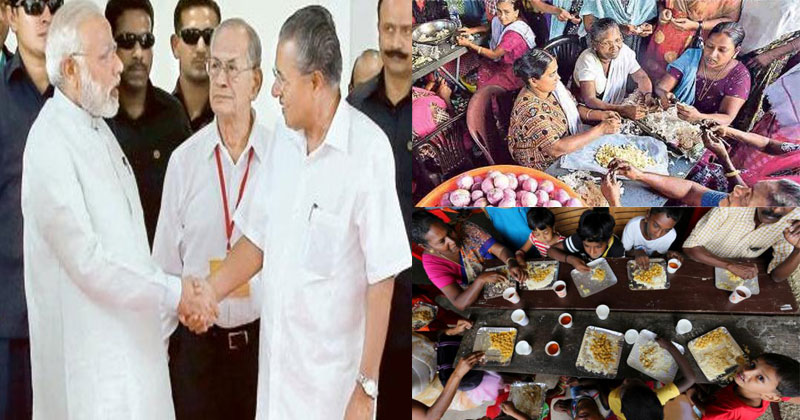 Flood-hit Kerala is still in need of rations, funds and provisions to help tide the nation for the next couple of weeks.
While some don't have a house to walk into, the most important issue is food the state needs to pay for to the Center.
On Saturday, CM Pinarayi Vijayan requests PM Modi to not charge and to provide free of cost the additional 89,540 tonnes rice quota sanctioned to the state.
Vijayan said that taking into consideration the intensity of the flood, the rice price should not be deducted from the National Disaster Relief Fund (NDRF).
READ ALSO:  Kerala CM Pinarayi Vijayan to leave for US for medical treatment on tomorrow
Recently, to help the victims the government had requested 1.18 lakh tonnes of rice free of cost from the Centre. As per the request, the Food Ministry allotted 89,540 tonnes more to the state.
Though the centre at present has not asked for the cost price, the ministry of consumer affairs, food and public distribution have informed the state that the amount would either be deducted from the NDRF fund or from other schemes as per the food safety law.
Vijayan said that levying the amount from NDRF or other schemes would cause great difficulties to the state and was likely to affect relief and rehabilitation works.