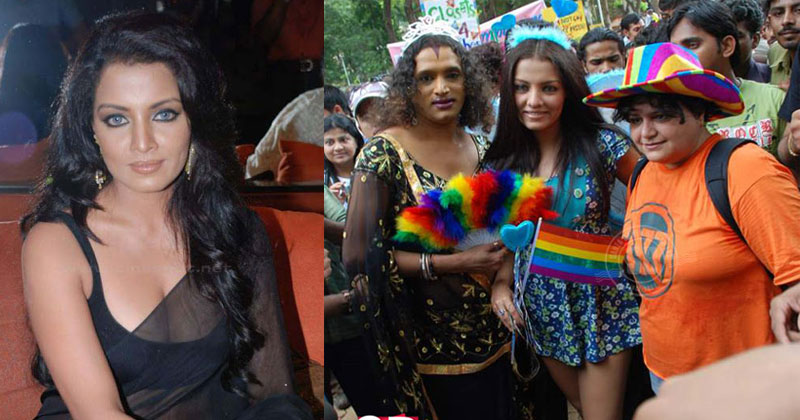 Actress Celina Jaitly, who has for a long time been an advocate for the rights of the LGBT community, has revealed that she was ostracised and criticised by her friends and colleagues for supporting them.
A recent ruling by the Supreme Court on Section 377 of the IPC, which decriminalised homosexuality between consulting adults, was deemed a historical judgement by many and a post on an unofficial Instagram page of Celina Jaitly echoed the same.
A post on the page stated, "15 years of my life as a #lgbt activist I waited every single day with a prayer and hope to see and witness this historic day, I cannot imagine what my #lgbt fellow citizens felt all these years being victims of an archaic system.
Also Read: Celina Jaitley's dad passes away; actress rushes to India to be with family !
"The immense ostracism and criticism I faced as a straight ally and #lgbt activist is not even a patch on it, I was ostracised by colleagues, friends & family too for fighting for #lgbt rights, it did not deter me…kept me going for I knew there were millions going on without a right to life, without dignity, without being able to breathe freely and without feeling safe."It further spoke about the historical judgment and the years of struggle for equal rights that has paid off and afforded many their freedom from oppression.
"Today is a historic day, our apex courts have given dignity to millions within our country, What a judgement !! … years of struggle & fighting for equal rights for many has paid off. Today history is made, millions will breathe the first breath of freedom… God bless our Indian rainbow. #lgbt #377 together we will build a world that is free and equal."