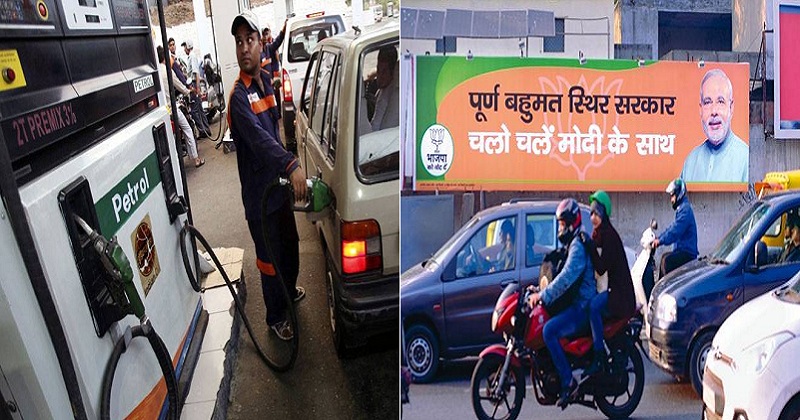 Fuel prices continued to rise on Friday, with petrol being sold at Rs 79.99 per litre and diesel at Rs 72.07 per litre here in the national capital.
The price of petrol has been increased by 48 paise per litre, while diesel saw a hike of 52 paise per litre, as compared to Wednesday's prices in New Delhi.
In Mumbai, Kolkata and Chennai petrol cost Rs 87.39, Rs 86.41and Rs 83.13 per litre respectively. Diesel in Mumbai cost Rs 76.51 per litre, in Kolkata Rs 74.92 and in Chennai Rs 76.17 per litre
Also Read : Petrol price breaks all-time record , reaches Rs 86.72/litre
The Congress has decided to call a nationwide bandh on Monday, September 10 over the issue of rising fuel prices. Announcing the decision of the party communications, incharge Mr Randeep Singh Surjewala said, "The Congress party has decided that we will be giving a call for Bharat Bandh on September 10, Monday, in order to highlight the Rs 11 lakh crore fuel loot and to demand an immediate reduction in central excise duty as also excessive VAT in the state."
The surge in fuel prices is largely attributed to the rise in crude oil prices and high excise duty in the country. The recent slump in the rupee has also lifted the import cost of crude oil, subsequently affecting the fuel prices. On Wednesday, Finance Minister Arun Jaitley had said that there was no need for a "knee-jerk" reaction to the rising prices of global crude oil.