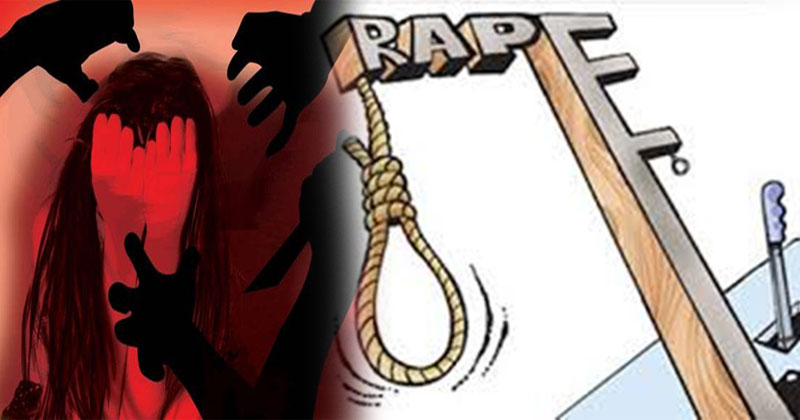 An 11-year-old was brutally gang-raped and set to fire by her rapists in her home. One rapist has been awarded death sentence.
The incident took place on March 23rd in central Assam's Nagaon district.
The victim was alone in her home when her neighbour 19-year-old Zakir Husain, her 12-year-old classmate and her 11-year-old cousin had raped her turn by turn and doused her in kerosene setting her on fire.
The youths had fled through the back door.
The victim was rushed to Guwahati Medical College Hospital, where she succumbed to injuries later that night.
The incident had created a huge uproar in Assam with some organisation extending legal support to the victim's family to pursue the case in the court of law to ensure that culprits are brought to book.
The police, while filing the charge sheet in April, had also named five people including Husain's parents, his brother, his brother-in-law and the person who was driving the car in which Husain had fled from the scene of the crime to another village.
READ ALSO:  Minor Gang-Raped By Step Brother Over Step-Mother's Order
 A district and session court of Assam on Friday awarded the death penalty to Zakir Husain, while the minors sent to a correctional home for three years by a juvenile court earlier this week.
Completing the trial within record time, district and session judge Rita Kar pronounced the death sentence to 19-year old Husain under the Protection of Children from Sexual Offences (POCSO) Act for the murder, and to life imprisonment for raping the minor girl.
The court had charged other 5 suspects with criminal conspiracy and destruction of evidence. However, they were acquitted for lack of sufficient evidence.
The victim's family, which was present in the court, said that they are happy that justice has been done. Stating that his wife was not keeping well since the incident took place, the father of the girl said, "We hope that the accused get the sentence."
The girl belonged to an underprivileged daily-wage worker family. Chief minister Sarba-Nanda Sonowal had launched a toll-free helpline 181-Sakhi for women after the incident.