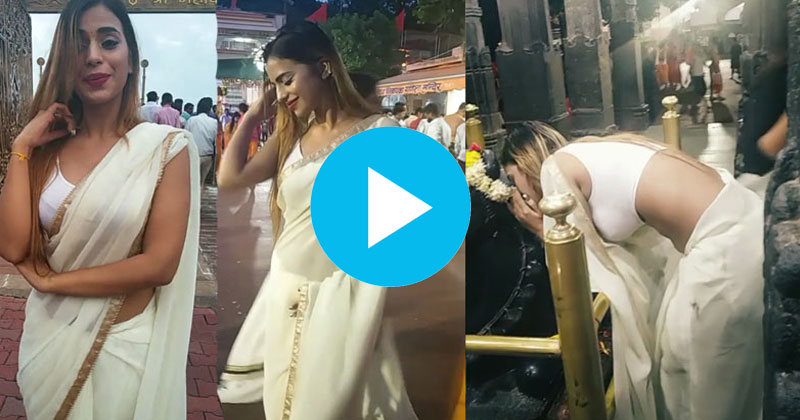 A recent video has turned viral, which shows a young woman clad in a white saree and wearing loud red lipstick. She is making a sensuous dance move inside the Mahakaleshwar temple in Ujjain and shaking her leg to Bollywood songs.
According to a Dainik Bhaskar report, Administrator of the temple management committee, Abhishek Dubey has said, "I have seen the video. CCTV footage is being searched to find out when was it taken. It will be easier to identify the woman if we know the time. The matter is under investigation. Action will be decided based on the findings of the investigation."
See Video: 
Also Read: Photographer gets Death Threats after Showing a Model as Nude Bride: See Pic
The model is seen dancing to Bollywood numbers and on a number of occasions, she moves the camera over her cleavage too. Reportedly four videos in the name of Nandini Kuril have been uploaded on the social media platforms. Reportedly the VHP has condemned the obscene video and this is not the first time such an incident has taken place.