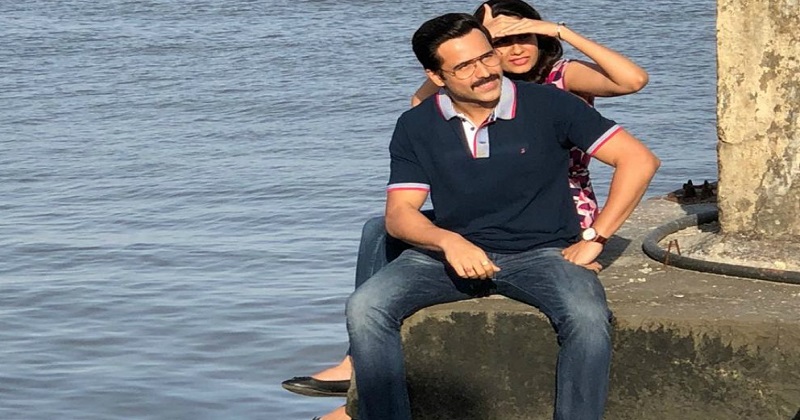 Bollywood star Emraan Hashmi has started shooting for his next film Cheat India. Emraan Hashmi and Shreya Dhanwanthary are currently shooting in Mumbai and were recently seen working on the film during the weekend too.
The picture featuring them sitting overlooking a lake was snapped on Sunday at a South Mumbai club. Emraan looked very different from his usual avatars and was seen sporting a mustache and a rather retro hairstyle during the shoot of the film.
Also Read: These are the Bollywood Actresses who Refused to do Lip-Lock with Emraan Hashmi
Not much has been revealed about the character sketches in the film but we hear that the film deals with the varied crimes that are a part of the education system. The process of acquiring literacy and knowledge is manifested with corruption and bribe and Cheat India deals with this growing issue.
Shreya, had earlier stated, how the subject is relevant and how she is thrilled to have this as her debut venture. Known for many interesting series like Ladies' Room and having shot for The Family Man on Amazon recently, this will be Shreya's first Bollywood venture.