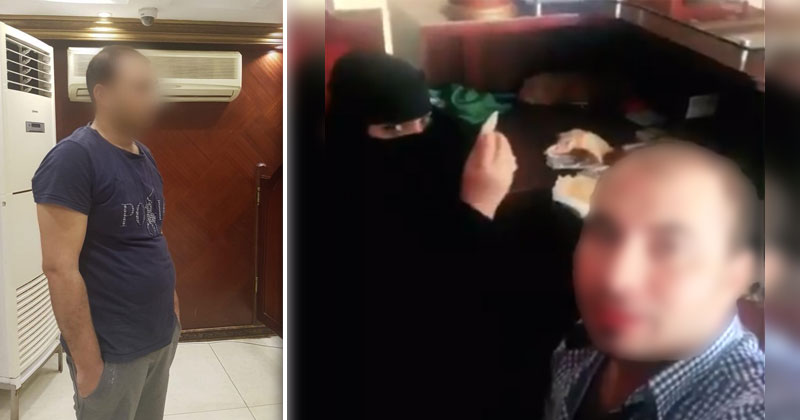 Saudi authorities have arrested an Egyptian hotel worker who appeared in what officials described as an "offensive" video eating breakfast with a female co-worker. The footage, which sparked outrage on social media in the ultra-conservative kingdom, showed the pair sharing a meal at a desk.
The woman, draped head-to-toe in Islamic niqab, is seen waving to the camera and feeding the man who was filming with her hand. "The labour ministry arrested an expatriate in Jeddah after he appeared in an offensive video," the ministry said in a statement on Sunday. Local media has identified the man as an Egyptian national.
Also Read: Woman suspected of stealing a car in Saudi Arabia , Video goes viral : Watch Here
As the video sparked a torrent of criticism from arch-conservatives, the public prosecution urged expats in the kingdom to respect "values and traditions of Saudi society".
The incident comes in the midst of Crown Prince Mohammed bin Salman's far-reaching liberalisation drive that has ended decades-long bans on women driving and cinemas and allowed some mixed-gender concerts.
Source: Hindustan Times