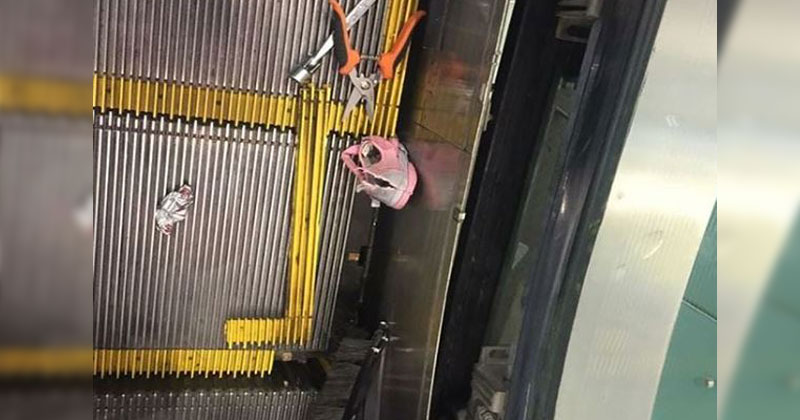 Dubai Police was able to rescue a girl who got her foot stuck in an escalator at a shopping mall in Dubai. The four-year-old child, who was wearing sneakers, got her foot stuck in the staircase. Immediately, the escalator stopped moving.
According to Lieutenant Colonel Abdullah Bishu, head of Dubai Police's search and rescue team, upon reaching the site they were able to cut the sneaker and extract the girl's foot unharmed.
Also Read: Tragic death for a toddler as mother drops from an escalator while taking a selfie: Video
"All escalators are equipped with automatic safety features, but in the event of an emergency, anyone can press the emergency stop button," Bishu added.
Children should be accompanied by their parents and not be left to their own devices while aboard such equipment, the official warned.