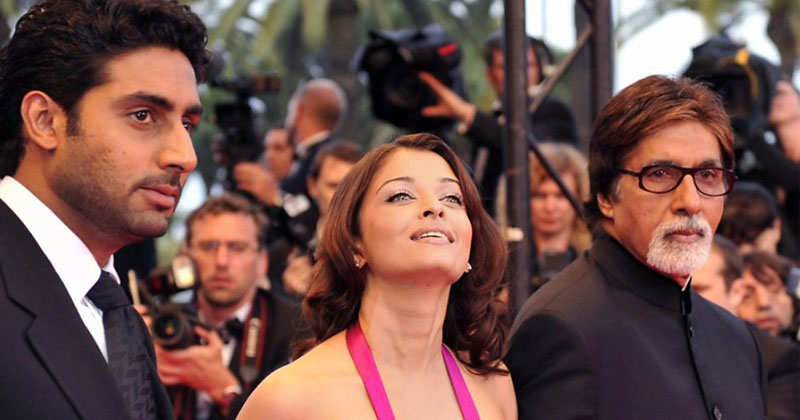 Recently, Amitabh Bachchan and his daughter Shweta Bachchan Nanda were spotted at a private screening of Manmarziyaan.
Abhishek Bachchan plays a dependable rock-solid character in the love triangle that also features Vicky Kaushal and Taapsee Pannu. Anurag Kashyap's intense love story, which is eliciting 'interesting' reports, was watched with special interest by Sr Bachchan and Shweta as this is AB Jr's outing after a hiatus of nearly two years.
Amitabh Bachchan was so moved after watching his son's turn as Robbie on screen that he couldn't get himself to speak to him after the screening. When Abhi asked his father for his reaction, Big B apparently told him, "I will speak to you later."
The next morning, Big B was still reeling under the effect of Manmarziyaan. Of course, Taapsee got a bouquet of flowers and a handwritten note from him. But closer home, Abhishek, who is currently in Canada for the Toronto International Film Festival, is still waiting for a reaction!
Also Read: Anushka Sharma looks stunning Sui Dhaga promotions: See Pics