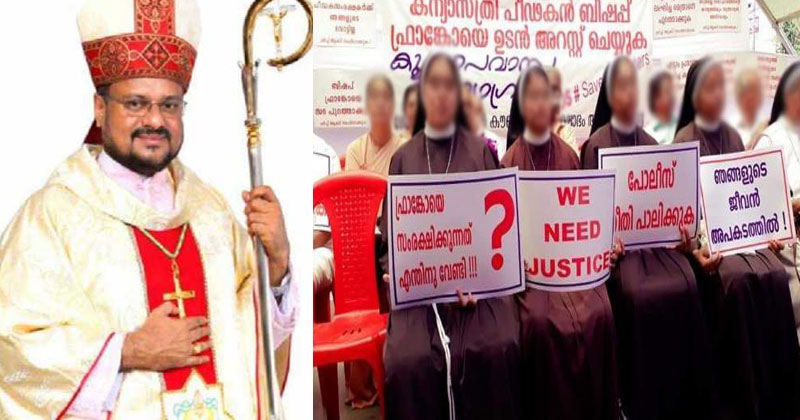 The Kerala police on Wednesday summoned Jalandhar Bishop Franco Mulakkal, accused of raping a nun following a meeting to review the progress made in the case.
The Roman Catholic Bishop has been asked to appear before the police on September 19, Inspector General of police Vijay Sakhare said. "There are a lot contradictions in the case. This is an old case based primarily on oral evidence. We have verified a lot of contradictions. It's our duty to protect the victim and witnesses," Sakhare said.
Earlier on Wednesday, a meeting was chaired by Sakhare IG (Ernakulam range), which was also attended by Kottayam District Superintendent of Police Harisankar and Vaikom Deputy Superintendent of Police K Subhash as pressure mounted on the police to take action against Bishop Mulakkal.
Also Read: Convent Worker Reveals He Was Asked to Kill the Nun Who Filed a Complaint Against the Bishop
On Tuesday, the Kerala nun had written to the Vatican seeking an urgent intervention and demanded the Bishop's removal as the head of the Jalandhar diocese.
The nun further questioned why the church was "closing its eyes to the truth" when she gathered the courage to bring forth her sufferings to the public.