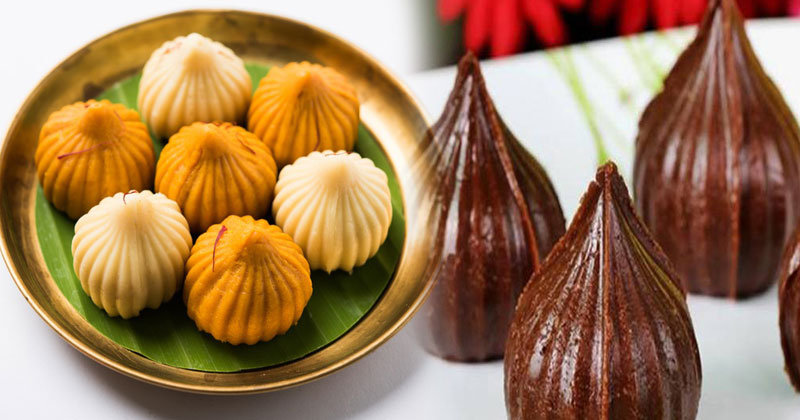 Are you all ready for Ganesh Chaturthi? However, the festival is not complete with the Lord's favourite modak. So here are 2 recipes for you:
Modak:
Ukadiche Modak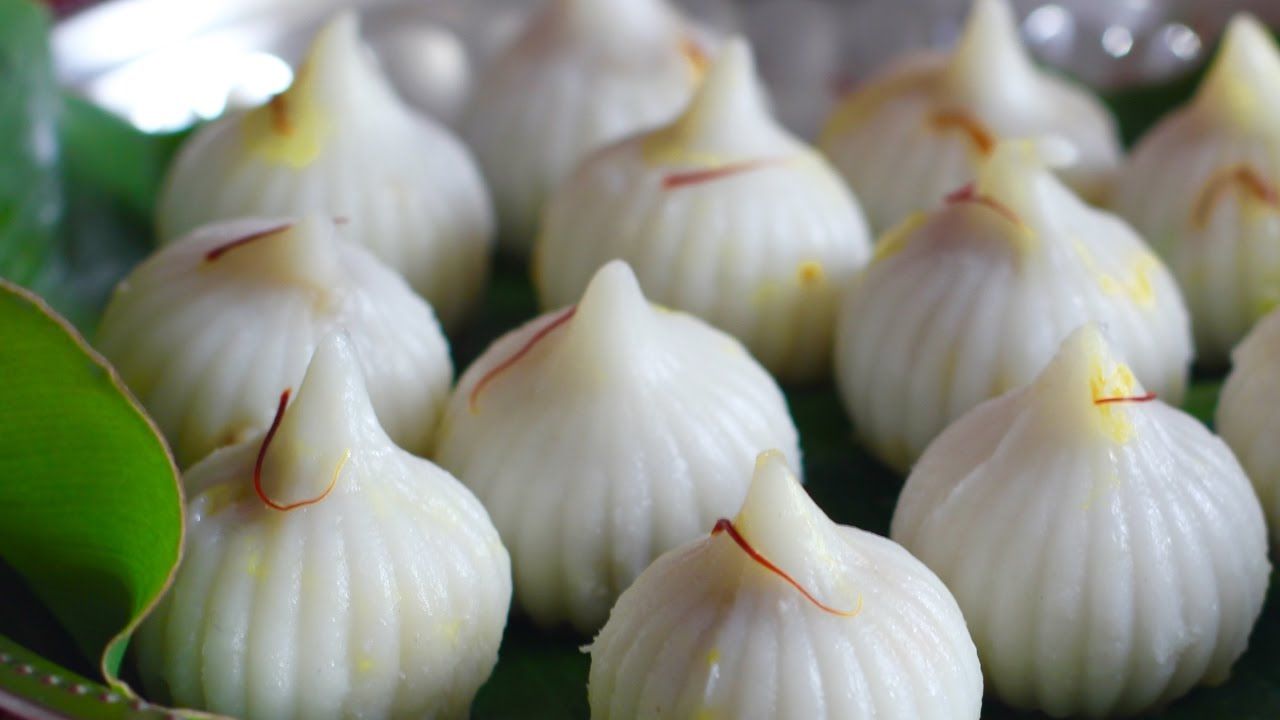 Ingredients:
Ukad dough
Rice flour – ½ cup
Warm water – 2/3 cup
Salt – pinch
Ghee – 1tsp
Stuffing
Shredded coconut – ½ cup
Jagger – ¼ cup
Poppy seeds – 1 tbsp.
Cardamom powder – 1 tsp
Assorted nuts – 1tablspoon
Method
Ukad dough
Take a rice flour
Boil 2/3 cup of water, add pinch of salt and tsp of ghee and pour rice flour and mix well.
Cover and keep aside for 10 minutes
Preparation of Stuffing
Roast the poppy seed on tawa.
Mix Jaggery and coconut and poppy seeds, mix it properly and cook for 2 minutes.
Finally, add cardamom powder and nuts.
Preparation of Modak
Take ukad, with the wet hand knead the dough to a soft consistency.
Split dough in equal size balls.
Pat ball into a small bowl size shape, place the stuffing in centre of dough and start to make plates around stuffing
Gather all plates at the centre of stuffing and try to seal edges.
Heat the water in idly cooker, put one small round pot and keep the SS plate on top of the pot place the wet muslin cloth on top of plate place the modaks on top of muslin cloth keep enough space between two modaks.
Steamed for 10 minutes on medium heat
Served warm with ghee.
READ ALSO: Easy and traditional Kerala style Modakam
Fried Modak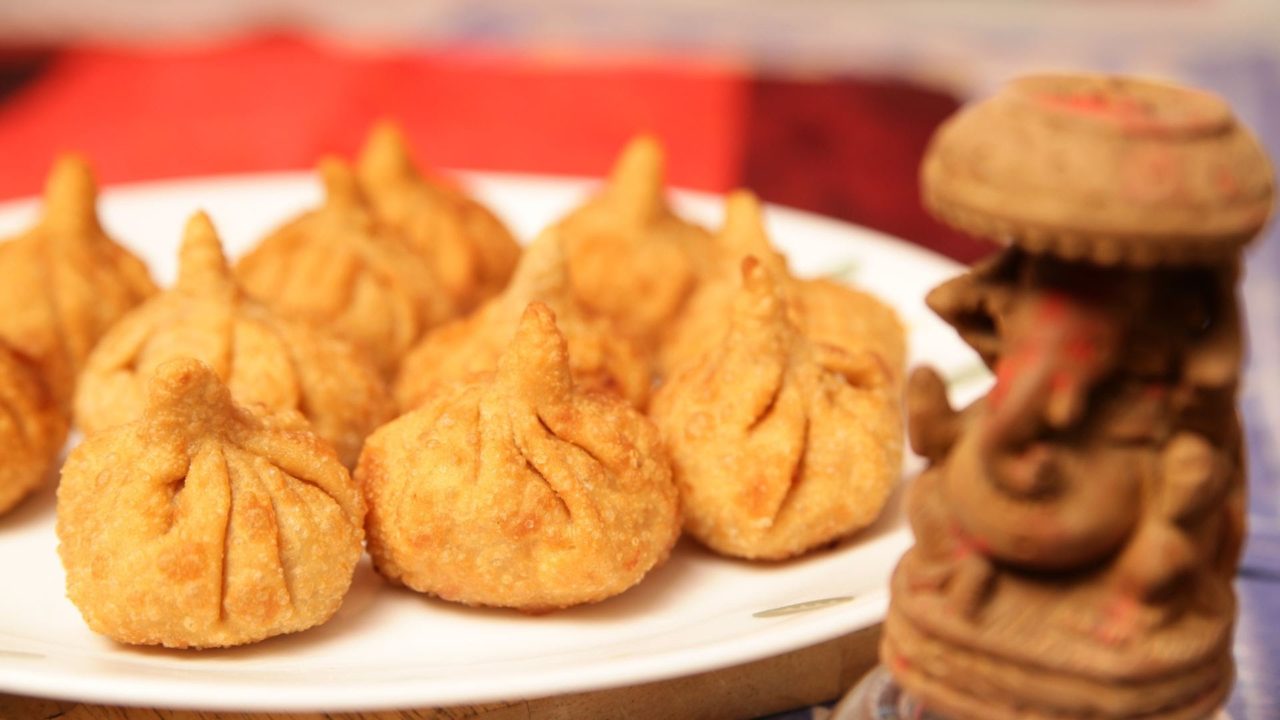 Ingredients
For stuffing
Coconut ( grated) – 1cup
Jaggery – ½ cup
Green cardamom – ¼ teaspoon
For dough
All-purpose flour – 1cup
Rawa – ¼ Cup
Salt – pinch
Oil – 1 tablespoon
Milk – 3 to 4 tablespoon
Oil for deep frying
Preparation
Stuffing
Take coconut pan, cook it for few minutes
Add jaggery and cardamom powder mix it well
Remove from fire and keep it aside to cool down
Dough
Take an all-purpose flour, Rawa, salt in a bowl
Add a tablespoon of oil and mix well
Add milk little a time and knead into a smooth dough
Cover the dough with a damp muslin cloth and keep aside for 10 to 15 minutes
Preparation of modak
Divide the dough into small balls
Flatten the ball with your palms, roll the flatten ball with the rolling pin into 4-inch diameter circle. Keep the edges little thinner than the centre part.
Place spoon full of stuffing in the centre of the dough, apply some milk to the edges with you fingertips
And fold the edges with the help of your finger or use the modak shape mold
Heat the oil in a pan on medium heat, fry the modak till its golden brown
Keep staring the modak for even colour
Then remove it on a plate, let it cool completely
Served cold
The recipes belong to this writer, neither the establishment. Recipes belong to Executive Sous Chef, Vilas Dhankute, Grand Mercure Bangalore.