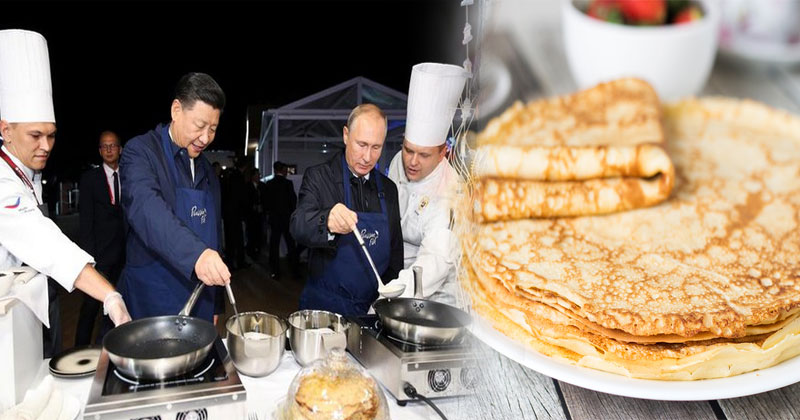 How do Presidents take a break from their work? Do they put their feet up, hair down and relax with a cool drink I their hand? Or would they flip pancakes?
Russian President Vladimir Putin & Chinese President Xi Jinping were spotted taking a break from the heavy political talks by flipping pancakes.
The political leaders were at the Eastern Economic Forum that took place in Vladivostok when Putin challenged Xi.
Donning a blue apron, the leaders were seen making Russian pancakes 'bini'.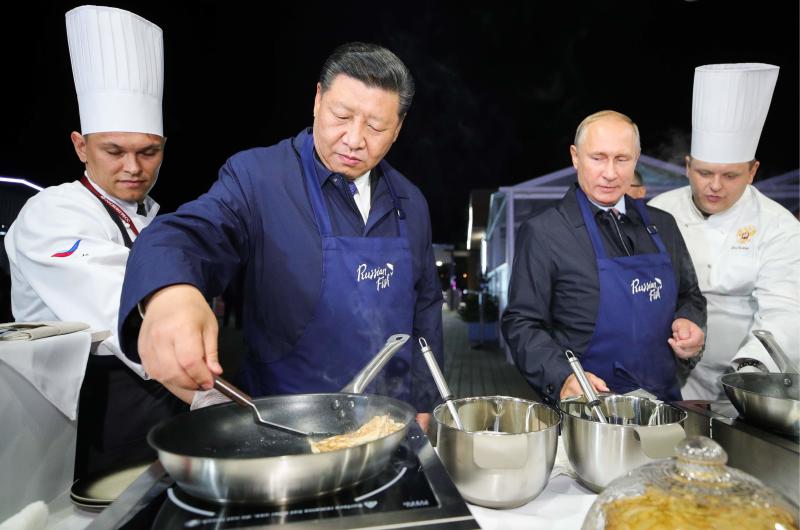 President Xi led a delegation of 1000 Chinese business people and officials to attend the Forum that was headed by President Putin. The conference was aimed at encouraging foreign investment.
READ ALSO: Shut Kindergartens, Businesses, and focus on fighting: Xi Jinping
After the meeting, the leaders showcased their culinary skills at the Sea of Japan waterfront, prepared pancake had relished them with caviar and a shot of vodka.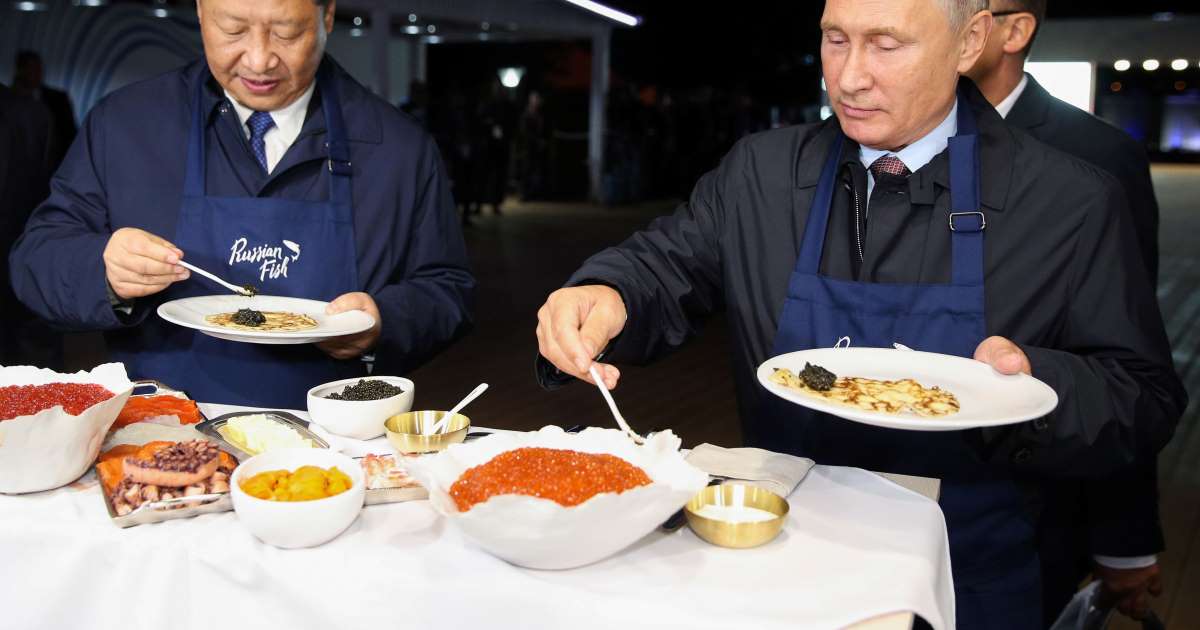 The Chinese President's perfectly-shaped pancakes were hailed by Putin as "very neat".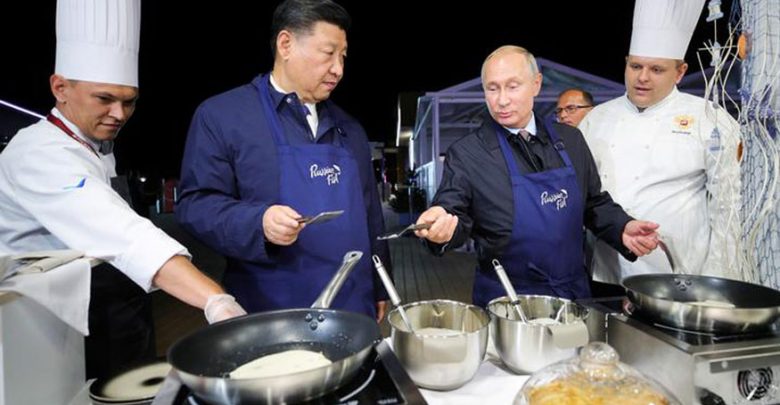 This is the second time that 'pancake diplomacy' took place between the 2 leaders. .In June, Putin had made Chinese pancakes during his visit to the country, that President Xi had tasted.