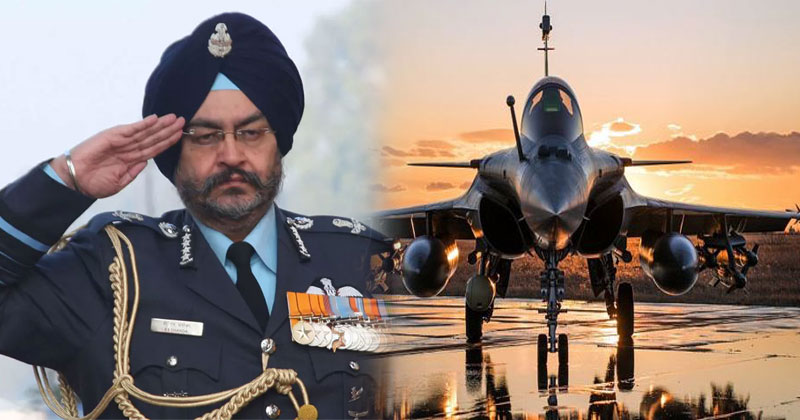 Amid the controversies and revelations surrounding the Rafale deal, Indian Air Force Chief has come forward stating that the deal is a must.
On Wednesday, Air Chief Marshal B S Dhanoa said that India is facing a grave threat that no other country is facing and that the Air Force needs to be ready to match the enemies' force level.
READ ALSO: Has PM Modi Compromised National Security In Rafale Deal? Ex-BJP Ministers Reveal
India needs to modernize as her neighbours are doing the same with their forces.
This was said by the Chief at the 'IAF's force structure 2035', the Rafale fighter jets and S-400 missile systems will enhance the Air Forces' capability.
He also justified procurement of only two Rafale jet squadrons, saying there were examples of similar purchases.