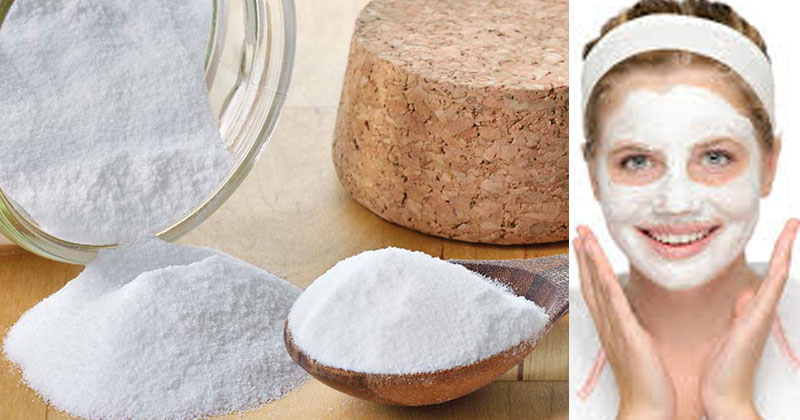 Uses of baking soda are countless. Do you know that baking soda has plenty of beauty applications apart from cooking & cleaning? Baking soda isn't toxic and is extremely effective.
Unexpected uses of baking soda you might want to try:
Dry Shampoo
Baking soda can be used in place of dry shampoo to soak up oil and freshen hair.
How to do it: Get a small handful of baking soda and sprinkle it into your roots. Flip your hair upside down and use your hands to tousle it in.
Face Mask
A mask of coconut oil and baking soda helps remove impurities and smooth the skin.
How to do it: Put two tablespoons of baking soda in a dish, and make sure all the clumps are gone. Add a tablespoon of coconut oil, and mix until it's a thick, runny consistency. It takes about a minute of mashing the oil into the powder with a spoon. I microwaved my oil for about 15 seconds to make it softer, but not to the point where it was warm. Then scrub the mixture into your face for a few minutes, and leave to sit for 10 minutes, before washing off with warm water.
Shampoo
Using baking soda and water in place of shampoo gives your hair a deep clean, clearing away product buildup.
How to do it: Mix a tablespoon of baking soda with three tablespoons of water. If you have long hair, double the recipe. Wet your hair in the shower, then pour this mixture over your head. Massage into your roots for about a minute, then rinse. After that, rinse your hair with vinegar (I used apple cider vinegar) to neutralise it.
Tan Remover
Baking soda can help remove fake tan. Perfect for getting rid of orange hands.
How to do it: Make a paste of baking soda and water. I did this just by putting a spoonful in my hand and adding small amounts of water until it was gluggy enough. Then use this paste to scrub your hands together for about two minutes. Wash with soap and the tan should be gone! You could use the same process on legs/knees/elbows/anywhere else you need it.
Teeth Scrub
Brushing your teeth with baking soda is supposed to whiten your teeth and freshen your breath.
How to do it: Dip a wet toothbrush in baking soda and use it to brush your teeth, for three minutes. Rise your mouth thoroughly afterwards.
Pimple Treatment
Applying baking soda to a pimple helps remove its redness and draws out any gunk.
How to do it: Mix a spoonful of baking soda with a small amount of water until it forms a thick paste. I just did it in my hand. Then use a Q-tip to apply to the pimple, leave on for 15 minutes, and rinse off with warm water.
Also Read: Shilpa Shetty's Make Up Tips