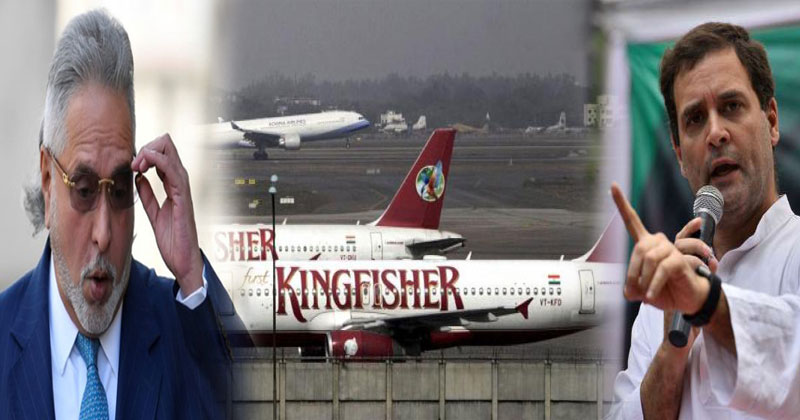 The Vijay Mallya blame game continues as the political parties point fingers at each other.
The latest news is that the Gandhi family owned the Kingfisher Airlines by proxy, according to BJP spokesperson Sambit Patra, who had "18 pages worth of evidence" about their links.
At a press meet, Patra said that there was evidence of the links the Congress and the wanted tycoon, Mr Mallya said the loans to the now-defunct airline were restructured twice — in 2008 and 2012. The second time it was done by the request of the government, he added, citing what he said were letters from the Reserve Bank of India. The government requests, he said, mentioned that the favour should be extended "only for Kingfisher,"
"The entire Gandhi family was, in fact, helping Mallya and Kingfisher Airlines with the sweet deal," Patra said, while showing a bunch of documents related to the loans given by banks to the airline.
READ ALSO:  Did Liquor Baron Mallya & Finance Minister Jaitley Meet Up Before Former Fled India?
"That he and his mother Sonia Gandhi used to get a free business upgrade (in Kingfisher flights) is something which is in the public domain," Patra added.
"There is a series of letters between the RBI (Reserve Bank of India) and the SBI (State Bank of India). These letters show us how the previous dispensation under Sonia Gandhi was biased, partial and kept all norms and regulations at bay to give a sweet deal to Kingfisher Airlines," Patra alleged.
"Sometimes it seems the airline was not owned by Mallya, but by the Gandhi family in proxy," Patra said, adding that Rahul Gandhi, who himself is out on bail (in the National Herald case), had no right to question others on corruption.
This comes after the liquor baron said that he had met the Finance Minister Arun Jaitley in 2016 before leaving the country for a meeting. He later backtracked saying that the meeting was not done with an appointment & he had talked with Jaitley in the corridors.