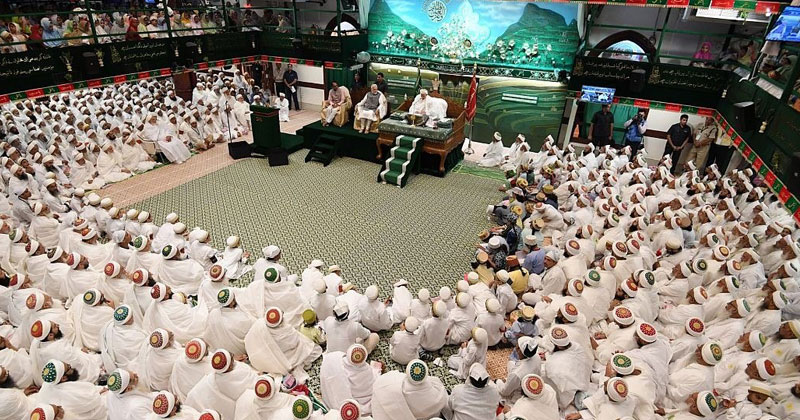 Syedna Mufaddal Saifuddin, the spiritual head of the Dawoodi Bohra community, felicitated Prime Minister Narendra Modi on the occasion of 'Ashara Mubaraka' here at the Saifee Mosque on Friday.
Extending his greetings to the Prime Minister ahead of his 68th birthday on September 17, Saifuddin said: "I convey birthday wishes to you (Prime Minister Modi) in advance and pray for your long life. May you get success in all that you do for the country," Saifuddin said.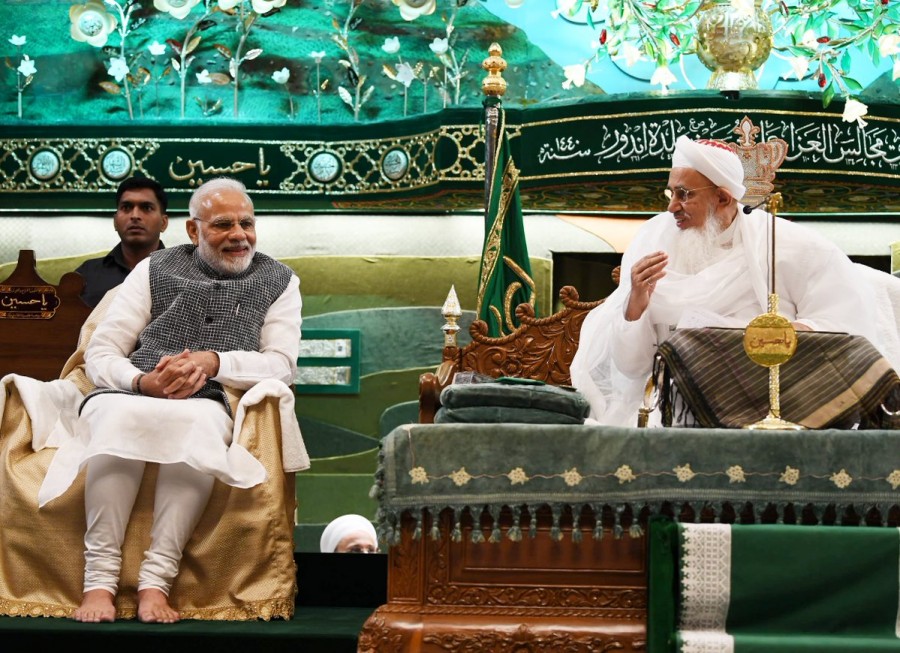 'Ashara Mubaraka' is an event organized by the Dawoodi Bohra community to remember Prophet Mohammad and commemorate the martyrdom of his grandson, Imam Hussain.
Prime Minister Narendra Modi said he shares a deep relationship with the Bohra community adding that he was grateful that the community had always showered him with love.
Also present at the event were Madhya Pradesh Chief Minister Shivraj Singh Chouhan and scores of Dawoodi Bohra community members.