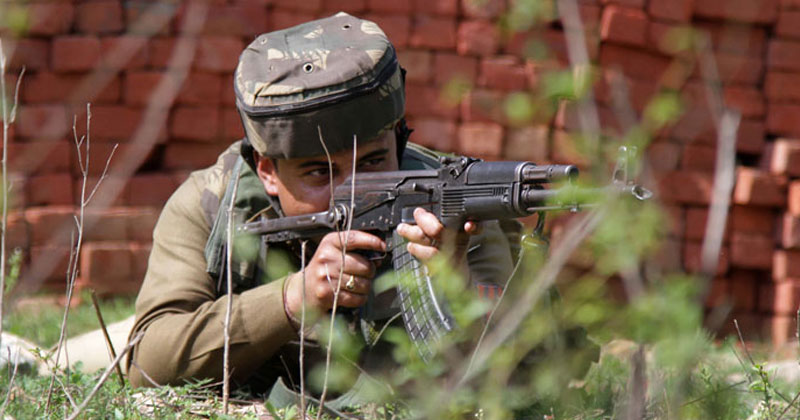 TODAY, in an encounter 3 militants were shot by the Jammu Kashmir forces.
The encounter took place in Jammu Kashmir's Kulgam.
Acting on an information about the presence of militants in the Chowgam in Kulgam district, where the security forces launched a cordon & search operation.
READ ALSO: Militants & Security Forces Engaged In Gun Battle; Killed
While the operation was taking place the militants opened fire upon the security forces who retaliated in like.
It was reported that 5 militants were engaged in the encounter.
Meanwhile, train services have been suspended in the valley due to apprehensions of law and order problems. The train services between Baramulla-Qazigund have been suspended.
Further details are awaited.