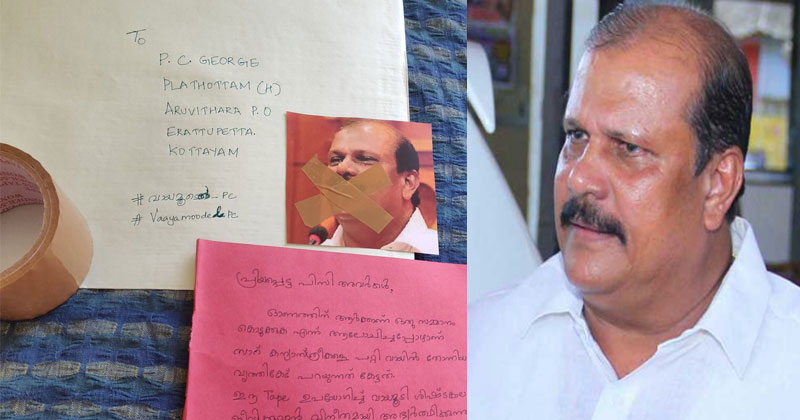 Six-time and present Member of the Legislative Assembly, of the Poonjar constituency in the Kottayam district of the state of Kerala, PC George has recently sparked a massive controversy. A Kerala nun who was allegedly raped by a Jalandhar-based bishop Franco Mulakkal demanded action against sexual assault. The legislator, however, made an extremely misogynist and derogatory remark on the nun. PC George called the nun a prostitute and demanded her virginity test which has given rise to a huge debate.
While talking to the media, PC George, an independent MLA questioned the moral side of the nun and said: "No one has doubt that the nun is a prostitute. Twelve times she enjoyed it, and the thirteenth time it is rape? Why didn't she complain the first time?"
PC George went on to say that the victim is not eligible to be a nun anymore as she ceased to be a virgin the very day she was assaulted for the first time. He even questioned the morality of the nuns who carried out a protest in Kochi.
However, PC George's remark was followed by a massive flak for him from all the fronts. This perhaps made the legislator withdraw the word prostitute from his remark. However, he continued to stand by his entire statement except for the word. As per a report by the Times of India, in a press conference, PC George said:
"I have no regret about passing such a comment. But I am withdrawing the word as it was not right to use the word. But I am reaffirming the rest of the remarks made in that press conference. I don't consider her as a nun and also want an investigation about the brother and family of the nun."
After his controversial statements, Twitter users have kicked off a campaign with the hashtag #Vaayamoodalcampaign which means "shut your mouth" in Malayalam. Furious over his comments, people have virtually gifted him duct tapes to seal his mouth. Take a look at the below tweet in which social media users are putting duct tape on the pictures of PC George to "shut" his mouth:
Inviting everyone to join #Vaayamoodalcampaign#PC_George an MLA from Kerala has been making deplorable statements against women for years now and has got away with it every single time. Send him a tape and ask him to shut the Yeff Up! @dhanyarajendran @parvatweets pic.twitter.com/8RJr7oAERY

— Athira R Menon (@athira_rmenon) 10 September 2018