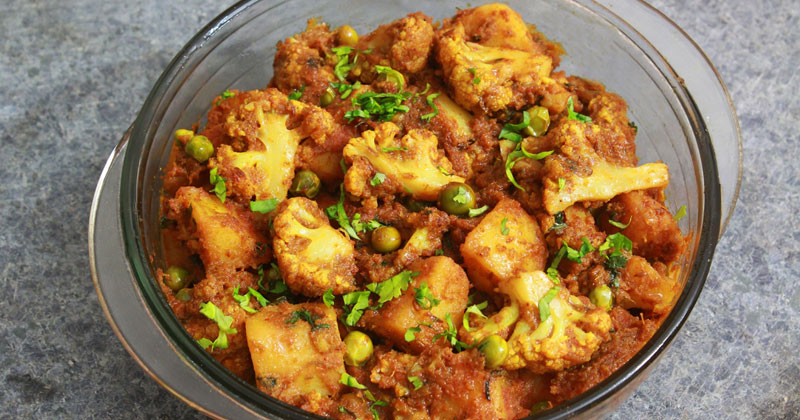 Want to balance out the sweetness of the Vattayappam with something spicy? Then try spicy Cauliflower Green Peas Masala.
Cauliflower Green Peas Masala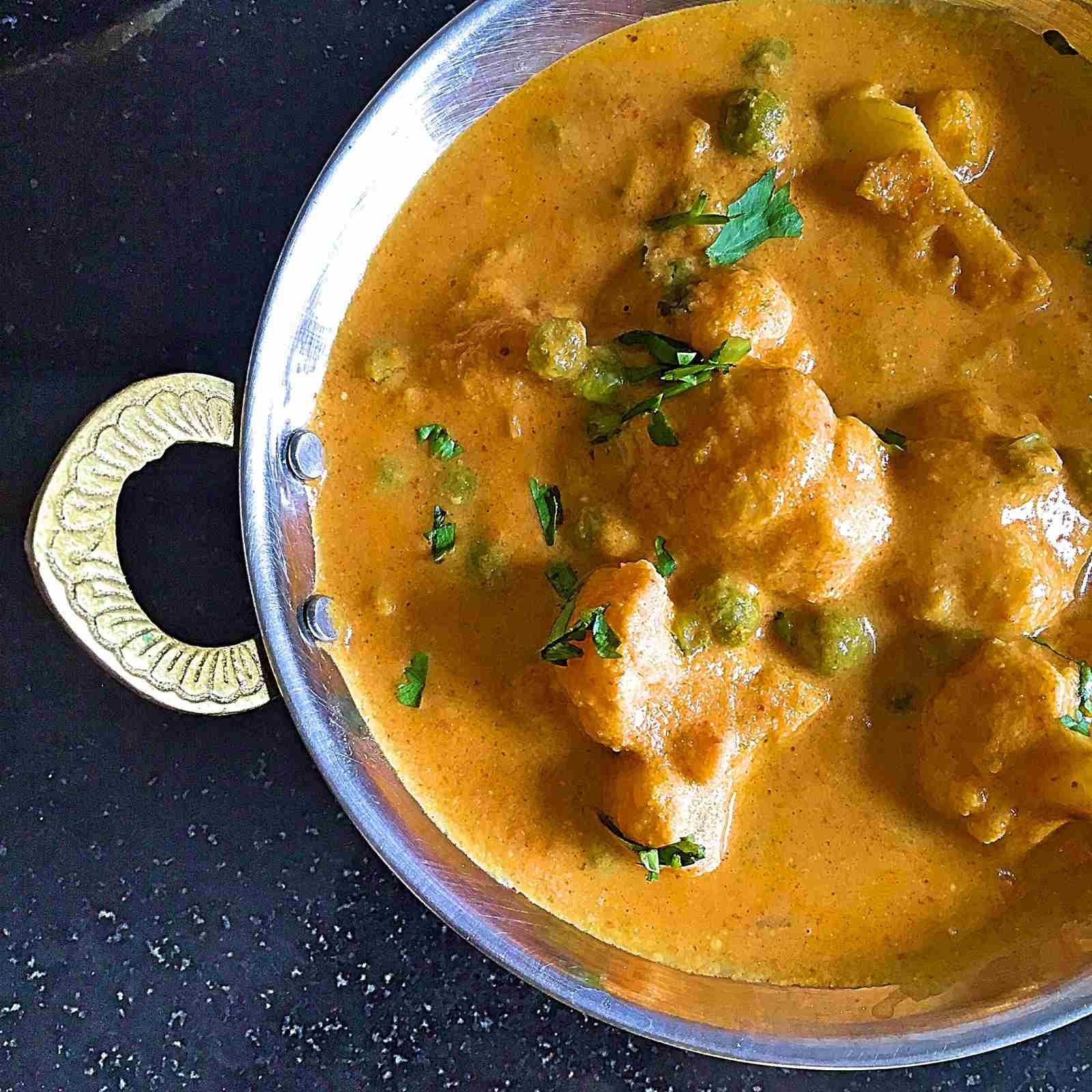 Ingredients
Cauliflower florets – separated from 1 medium sized cauliflower
Green Peas (Fresh or Frozen) – 1/4 cup
Onion (sliced) – 1 large
Tomato (sliced) – 2 medium
Tomato Ketchup – 3 tbsp
Slit Green Chillies – 2
Curry Leaves – A sprig
Minced Ginger -1 tbsp
Minced Garlic – 1 tbsp
Oil – 2 tbsp
Meat Masala/ Chicken Masala Powder – 2 tbsp
Red chilly powder – 1 tsp
Coriander Powder – 1 tsp
Turmeric Powder – 1/2 tsp
Garam Masala Powder – 1 tsp
Salt – As required
Water – As required
READ ALSO: Kerala Chicken Curry In Coconut Milk With Kerala's Traditional Puttu
Method
Clean the cauliflower florets by soaking it in warm water mixed for around 5 minutes. Wash and drain the water and keep the florets aside.
Heat 2 tbsp oil in a wok and saute onions.
Add slit green chillies and curry leaves and saute till the onions are translucent.
Throw in the chopped tomatoes and saute till the tomatoes are cooked thoroughly.
Saute the finely chopped ginger and garlic pieces for 2 minutes.
Reduce heat and add 1/2 tsp turmeric powder, 1 tsp chilly powder, 1 tsp coriander powder, 1 tsp garam masala powder, 2 tbsp chicken/meat masala powder and stir-fry for two minutes.
Add the cauliflower florets along with some salt and 1 cup water. Combine everything together.
Cover and cook for around 5-7 minutes. Then add the green peas and tomato ketchup along with more water if required.
Continue to cook covered for another 10-15 minutes stirring occasionally, until the cauliflower is cooked.
Uncover and continue cooking for a few more minutes so that the gravy becomes thick.
Serve along with Vattayappam.