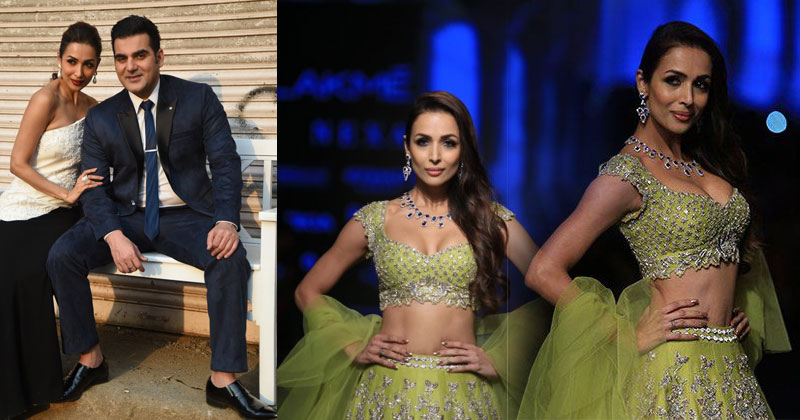 Bollywood actress Malaika Arora who is one of the most renowned celebrities of all times recently spoke about life after her divorce with Arbaaz Khan. When the two announced to end their marriage, one can say that many of their fans were heartbroken. The two got divorced in May 2017 and speaking about her life after parting ways with Arbaaz, she reportedly revealed that she feels a lot calmer, and is more at ease than she was before.
As per reports, she further disclosed that she always felt like she was all over the place, but ever since the marriage has ended, she is at peace with her surroundings. Reportedly, commenting on it she said that she was plagued by uncertainty, but never let herself get bogged down by it and just let time take its course.
Even after their divorce, the two have been on friendly terms and have been spotted together on various occasions, spending time and lunching with each other's families. If reports are to be believed, then the actress also recently bonded with Arbaaz's new girlfriend, Giorgia Andriani at the Ganesh Chaturthi celebrations held at Arpita Khan Sharma's residence.
As per reports, Malaika has stated on various occasions that Arbaaz was and always will be an integral part of her life, as he is the father of their son. Arbaaz is one of the most well known Bollywood celebrities and has the third instalment of the 'Dabangg' series in the pipeline.