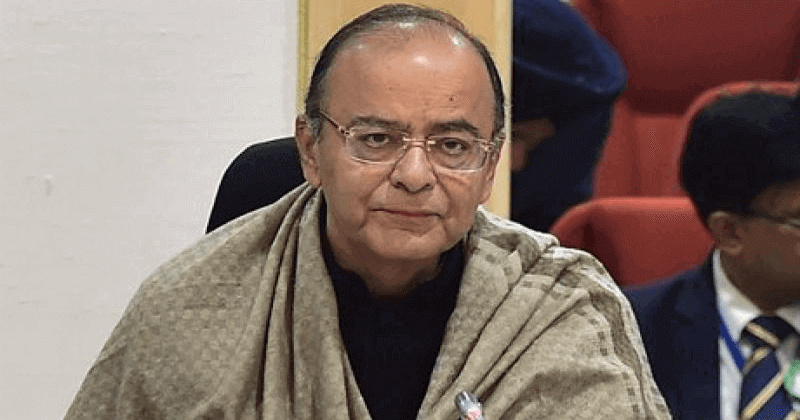 The verbal war between the BJP and the Congress over the Rafale deal and bank NPAs have gone to the next level. Yesterday, Finance Minister Arun Jaitley called Congress President a "clown prince". The Congress party replied by calling him a "Court jester".
As Congress was relentlessly attacking BJP and government on Rafale deals Jaitley took to the social media to accuse Gandhi of "concocting lies" on the twin issues and blamed him for "polluting" public discourse. "His strategy is simple, concoct a lie and repeat it as many times as possible," said Jaitley. Rahul Gandhi had accused P.M Minister Modi of waiving off Rs 250,000 crore of 15 industrialists.
"The world's largest democracy must seriously introspect whether public discourse should be allowed to be polluted by the falsehood of a 'clown prince'," wrote Jaitley. Jaitley said the amount referred to by Gandhi was lent by the banks prior to 2014 during the UPA regime, which then "kept rolling over the loans to conceal them (as) loans despite the default".
"The truth is that your government allowed the banks to be looted," alleged Jaitley.
The Congress spokesperson Randeep Singh Surjewala soon replied"Jaitley is desperate in his attempt to stay relevant as a court jester to Modi Sultanate. Abuse, diversion and deception are the desperate tools of a 'Lying -Jait-LIE',"
Congress then posed 10 questions to Jaitley on the "Rafale scam"  ad later said "Since your answers to the 10 questions are zero, cuss words are your only refuge," said the party which has been gunning for the Modi government over the Rafale deal which according to the party has caused "loss" to the exchequer and "endangered" national security.