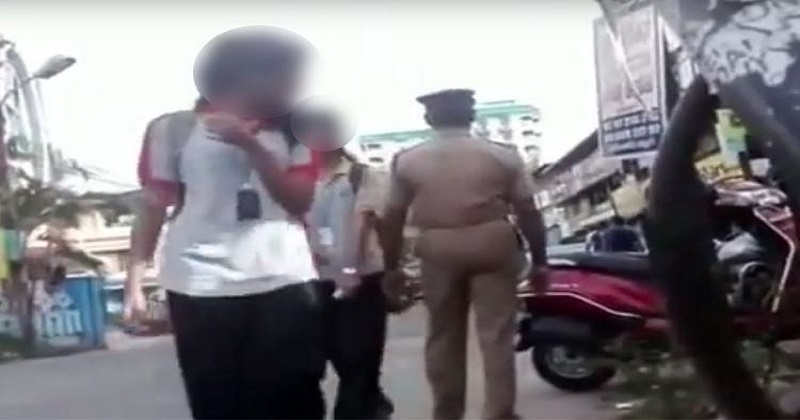 In an incident that really raises a question about the safety of women on road even under broad daylight, a home guard, Sivakumar was found doing nasty things. He seems to be in police uniform and is standing on the side of a road stretching his hands and scuttles left and right every time people walk past him. The man finds a way to touch every woman or minor passing by. A bystander caught the entire sequence on camera. Home guards are auxiliary force meant to help police.
He was on duty outside the Lourdes Matha Church in Thevara, Kochi on Tuesday, and the visuals have gone viral on social media platforms. The visuals have led to a massive outrage in social media.
58-year-old Sivakumar from Elamakkara even touched young girls who were dressed in school uniforms. Two girls were shocked by his behaviour and were seen turning back, but once they found that he was in a police uniform, the girls walked away. they probably thought that it was accidental.
Cases have been filed against him under IPC 354 (assault or criminal force to woman with intent to outrage her modesty) and sections 7 and 8 of the POCSO (Protection of Children from Sexual Offences) Act.Sivakumar, however, is not suspended yet. But despite the video going viral, Sivakumar has not been suspended; he has been relieved of his duties as a home guard traffic policeman, and returned to the fire and rescue services department.