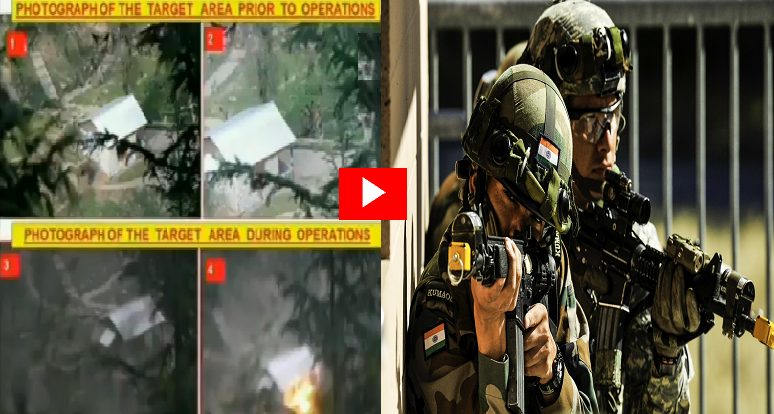 The Indian Army on Thursday released another video of the 2016 military operation, showing it destroying three terrorist launch pads and killing terrorists in an ambush.
In the video captured by drone-mounted cameras, the images of the three terrorist launch pads are shown before the Indian commandos destroy them with bombardment and firing.
A fourth attack captured shows the Indian commandos eliminating five terrorists moving in file.
The government has decided to observe the attacks as "Parakram Parv", commemorating the valour and sacrifice of the armed forces, on the anniversary of 2016 cross-LoC military strikes.
A three-day main event during September 28-30 will be organised at the India Gate lawns in the national capital besides similar events at 53 locations in 51 cities across the country to "highlight the valour of the Indian armed forces in general and special forces in particular".
Defence Minister Nirmala Sitharaman would inaugurate the event on September 28 at the India Gate lawns.
#WATCH: Visuals of Surgical strike footage of 29/9/2016 from Pakistan Occupied Kashmir (PoK) pic.twitter.com/5MyCeT7Gme

— ANI (@ANI) September 27, 2018