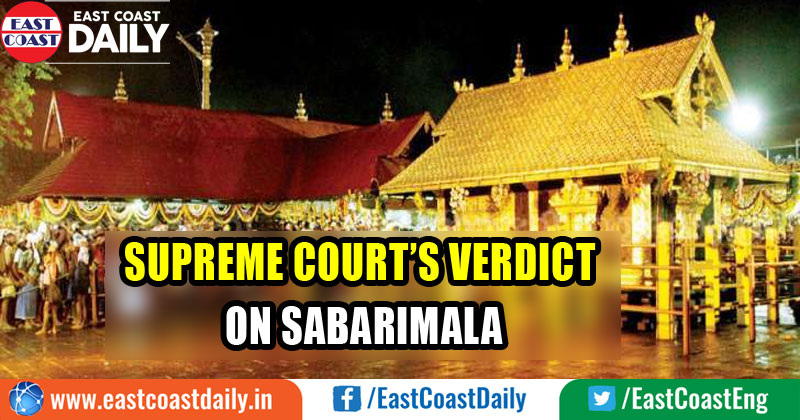 After 12 long years, the Supreme Court has announced the verdict on the Sabarimala case.
VERDICT: WOMAN CAN ENTER SABARIMALA
The verdict was read out by the Chief Justice Of India Dipak Mishra.
Out of the 5-judge bench, only Judge Indu Malhotra has announced a verdict different from her colleagues. She is the only woman in the 5-judge bench
The CJI said that patriarchy of religion cannot trump faith. He said: "Women no way inferior to men. On one hand, women are worshipped as Goddesses, but there are restrictions on the other hand. Relationship with God can't be defined by biological or physiological factors."
The Apex Court also added that Sabarimala devotees are not a  particular denomination.
Prior to this Devasom Board has announced that it will follow the verdict of the Supreme Court.
Further details awaiting.