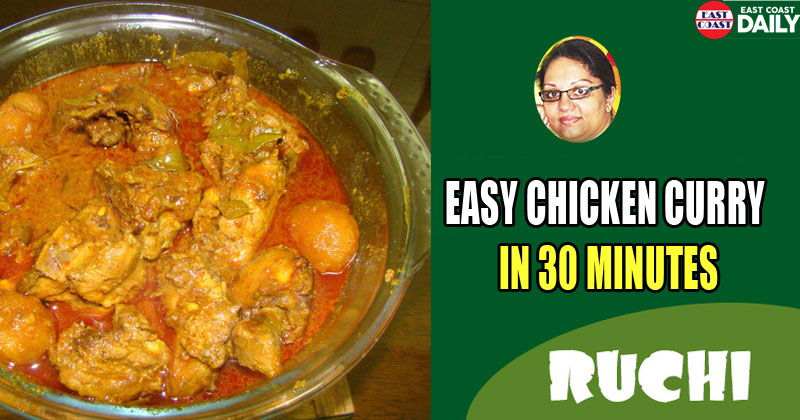 Make your all-time favourite delicious Chicken Curry in just 30 minutes.
Easy Chicken Curry In 30 Minutes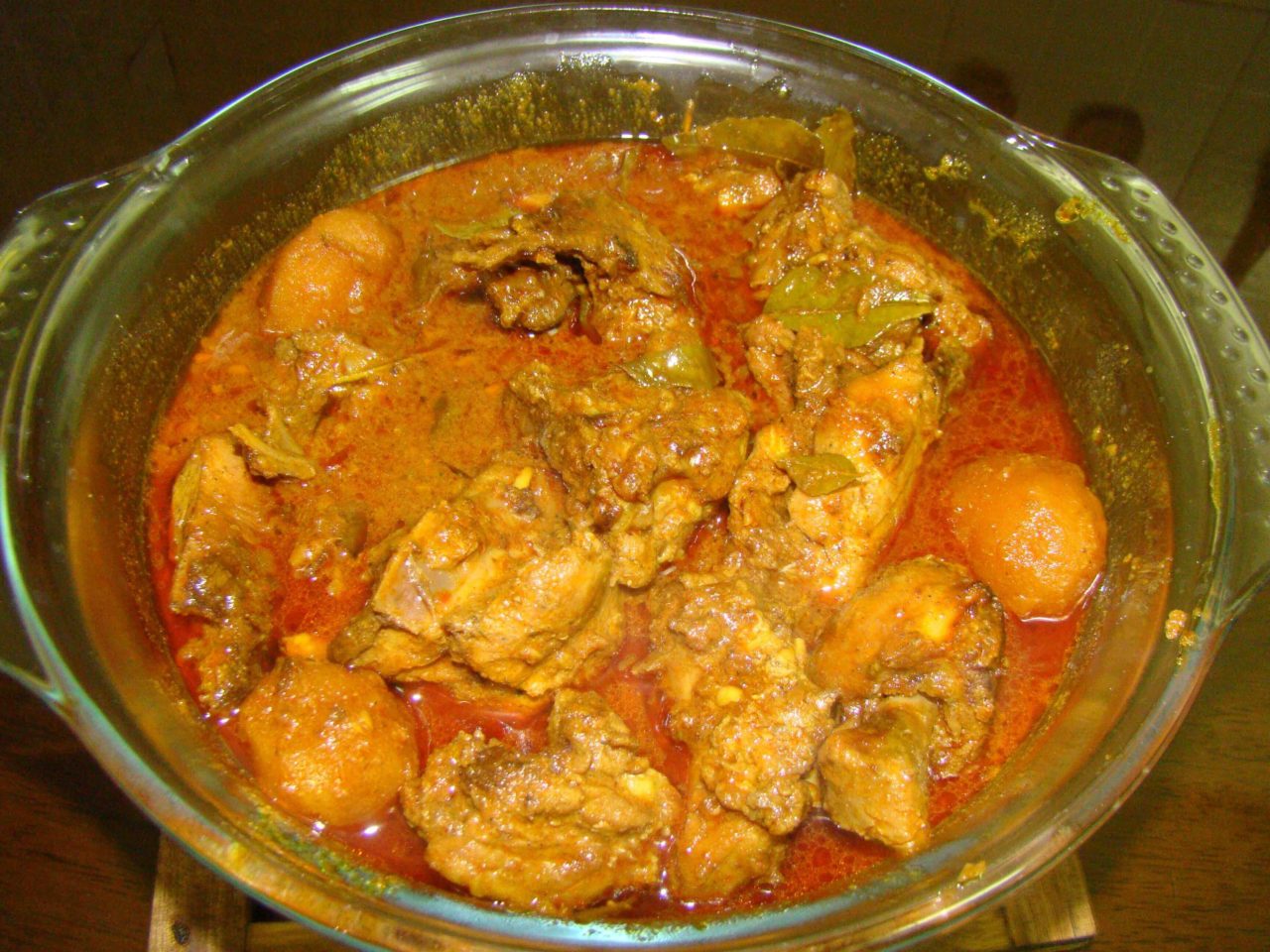 Ingredients
Chicken- 1 Kg
Shallots (Small onion)- 200gm
Coconut oil- 4 tablespoon
Ginger -1 piece
Onion – ½ cup
Garlic – 1 bulb
Turmeric powder – ½ TSP
Coriander powder – 3 TBSP
Chilli – 3
Pepper powder – ½ TSP
Cardamom- 3
Cinnamon- 2 pieces
Sweet fennel – 1 TBSP
Cloves – 4
Curry leaves -2 stems
Salt – As required
Method
Put pieces of chicken into a wide mouthed vessel. Add coriander powder, Chili powder, salt, ground spices, ginger-garlic paste, shallots (small onion), onion and curry leaves and mix well. Turn on the stove and heat for some time and let the water in chicken comes out. If necessary, add ½ cup boiled water and boil the chicken keeping the lids on for 15 minutes. Remove the lid and boil in low flame for 5 more minutes. Transfer the curry into a serving bowl, keeping the gravy as required.
Note
This chicken curry may be converted to chicken fry by deep frying in a pan with a little coconut oil.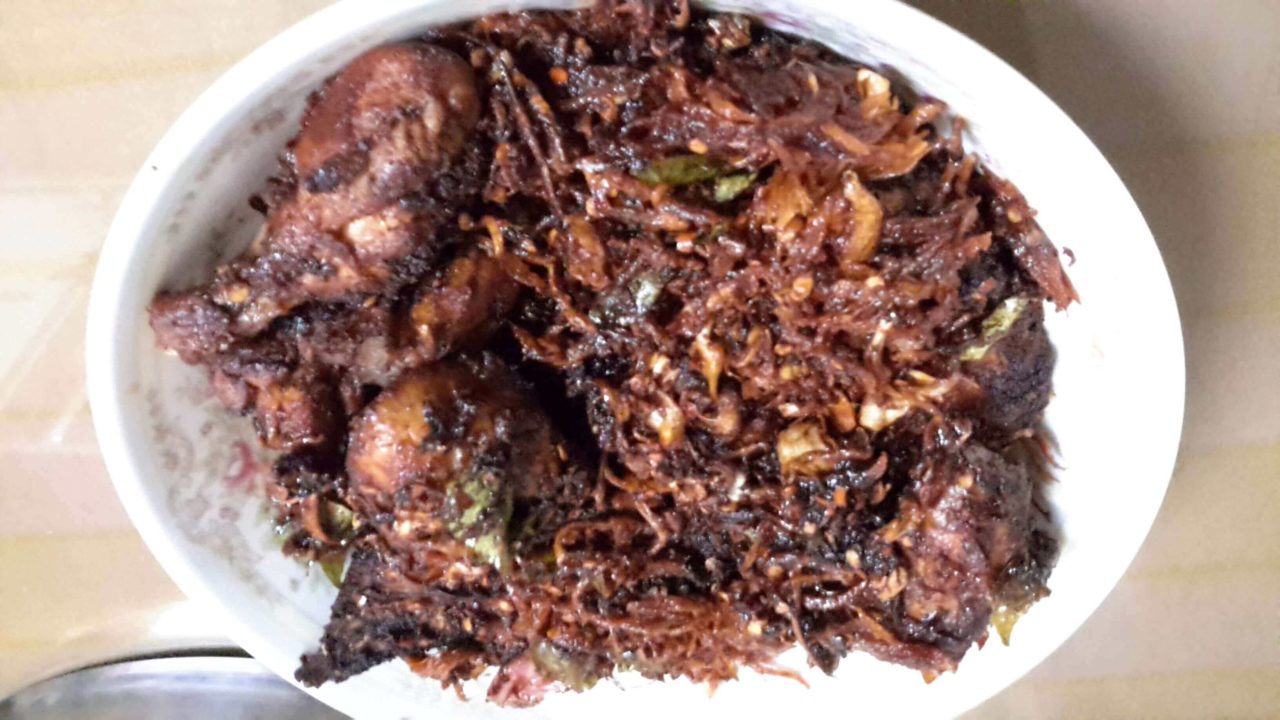 Another advantage for this curry is, if you cook and keep it in containers in the freezer, you can use it for urgent guests. Add coconut milk, to make it into a stew, fry in coconut oil and add boiling water for red curry.