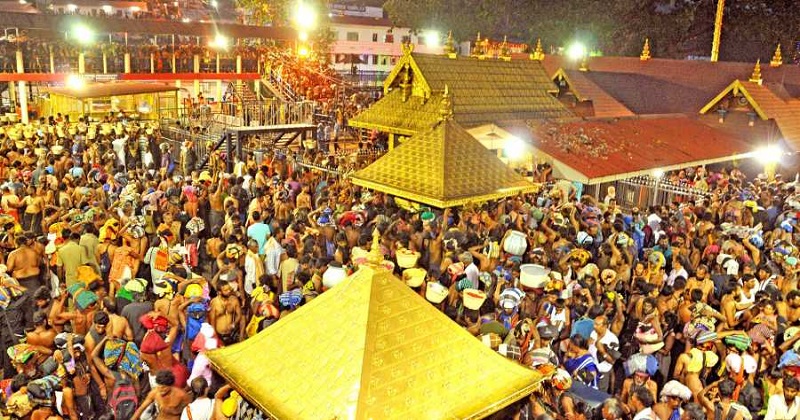 The Shiv Sena's Kerala unit on Sunday announced it has called off the state-wide bandh in Kerala on October 1 against the Supreme Court verdict lifting ban on the entry of women of all ages in the Sabarimala Temple.
The party said in a statement that they were calling off the dawn-to-dusk hartal in view of the 'Yellow alert' issued in several districts by Kerala State Disaster Management Authority after Indian Meteorological Department (IMD) warning of rough seas and heavy rains.
Shiv Sena had called for a 12-hour bandh in the state on Monday after the Supreme Court on Friday removed an age-old ban that prevented women aged between 10 and 50 from the entering the temple.
In a landmark verdict that gave a boost to gender equality, the Supreme Court Friday threw open the doors of Sabarimala temple in Kerala to girls and women of all age groups by lifting the ban on the entry of those between the age of 10 and 50, holding this centuries-old Hindu religious practice is illegal and unconstitutional.
The top court in its 411-page verdict said the practice of exclusion of women of a particular age group being followed at the shrine cannot be regarded as an essential religious practice as claimed by the Travancore Devaswom Board(TDB), which administers the temple.