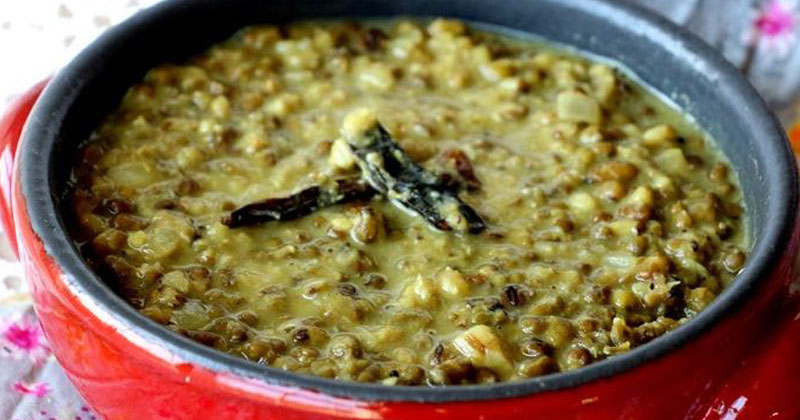 Cheru Payaru can be used for making thick gravies, Sambar, Thoran etc. Here is the recipe for Cheru Payaru Curry
Cheru Payaru Curry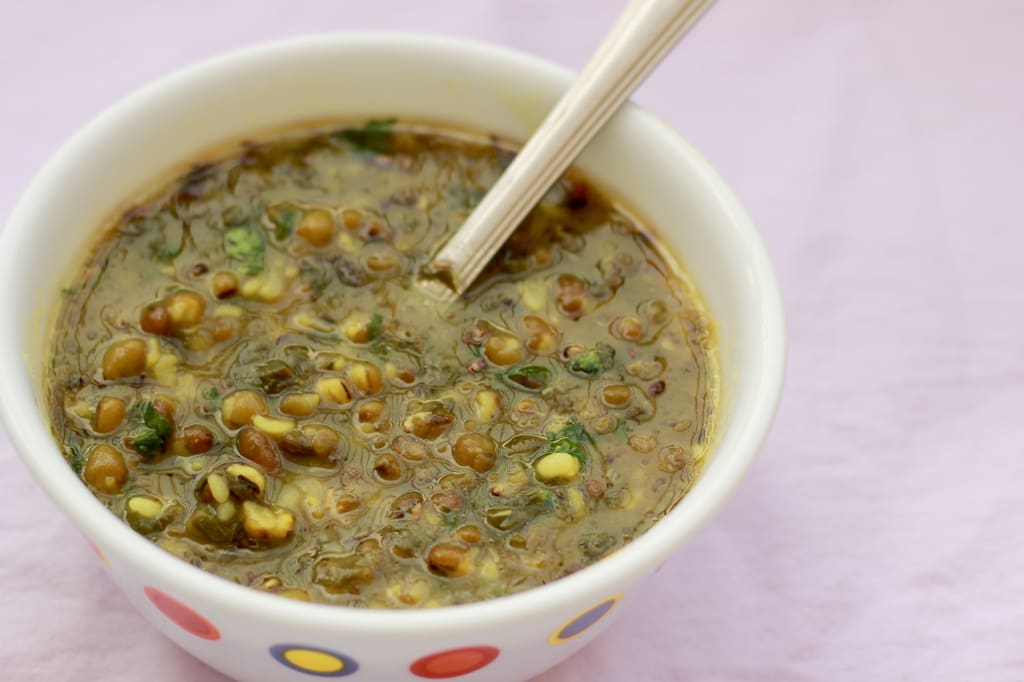 Ingredients
Whole Green Moong (Cheru Payaru) – 1/2 cup (You can soak the green gram overnight)
Finely sliced Onions – 1 medium
Slit Green Chillies – 2 long
Mashed Garlic Cloves – 4 or 5
Curry Leaves – A sprig
Oil – 2 tbsp
Mustard seeds – 1/2 tsp
Turmeric Powder – 1/4 tsp
Red Chilly Powder – 1/2 tsp
Coriander Powder – 1/2 tsp
Cumin Powder – 1/4 tsp
Salt – to taste
READ ALSO:  Delicious Cinnamon & Chocolate Flavored Coffee With Vegetable Rava Upma
Method
Pressure Cook the Soaked Whole Green Beans along with salt up to 2 whistles on medium flame. If you have not soaked the Whole Green Gram overnight, then you may have to pressure cook it for more time so that it is cooked well and has a thick consistency. Do not overcook or it may become a paste.
Heat 2 tbsp oil in a wok. Splutter mustard seeds.
Add the chopped onions, garlic, green chillies and curry leaves and saute.
When the onions become golden brown, stir in 1/4 tsp turmeric powder, 1/4 tsp cumin powder, 1/2 tsp red chilly powder and 1/2 tsp coriander powder. Saute for 2 minutes.
Next, add the cooked green moong to the above masala and mix well.
Add more water and salt if required and bring it to a boil stirring occasionally. You may garnish with chopped cilantro leaves.
Serve with Rava Puttu.