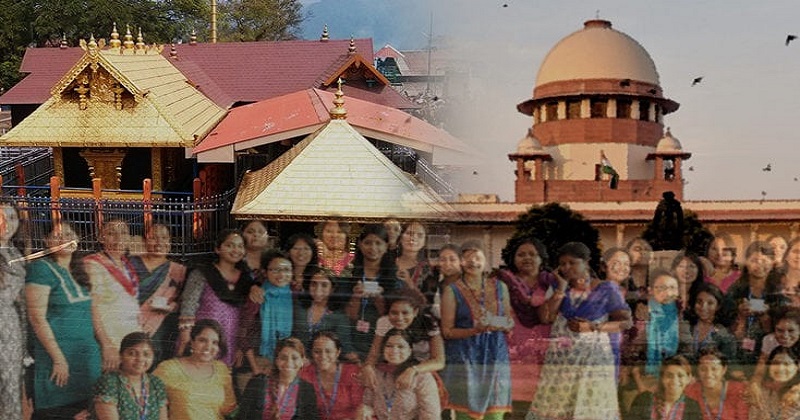 The recent verdict of the Supreme Court to allow women of all ages into the premises of Sabarimala has completely split the opinion of the public. Protests are now fuming against the verdict as Hindu organisations have United. Under the leadership of different Hindu leaders, protests were held in Pathanamthitta, Kollam, Alappuzha, Ernakulam and Palakkad districts.
People including women took part in the programmes. In Pamba, a different form of protest by chanting the hymns of Ayyappa was conducted. Hindu Parishath members organised a protest in the Palakkad Marutharoad. Transportation was disrupted in Coimbatore – Thrissur road for half an hour. In Kochi, the protesters attempt to block the vehicles created a commotion.
BJP Secretary of Kerala, P S Sreedharan Pillai said that Kerala Government is in a hurry to carry out the order of Supreme Court before the final verdict is out. He said if Pinarayi government comes to Sabarimala with women-police, it will be defended in a Gandhian way.