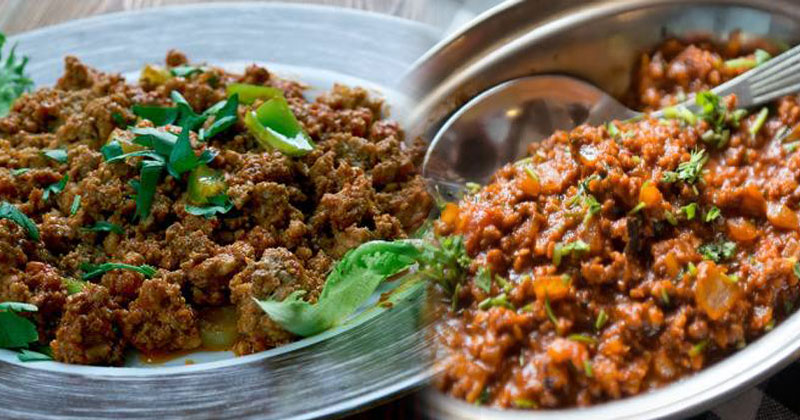 If you have tried Beef Kheema then you need to try out Chicken Kheema as well.
Chicken Kheema Curry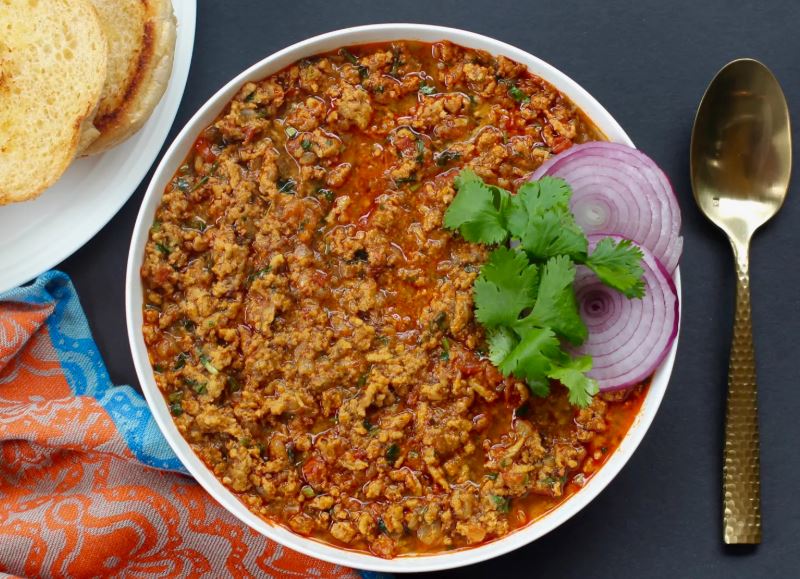 Ingredients
Ground Chicken (Kheema) – 1 lb
Diced Tomatoes – 1 medium
Diced Onions – 1 large
Finely Minced Ginger – 1? piece
Finely Minced Garlic – 4 cloves
Ginger Garlic Paste -1 tbsp
Curry Leaves – A sprig
Chopped Cilantro/Coriander leaves – A few
Turmeric Powder – 1/4 tsp
Chicken/Meat Masala Powder – 2 tbsp
Coriander Powder – 1 tbsp
Red chilly powder – 1 tsp (Alter according to your spice tolerance)
Pepper Powder – 1/2 tsp
Homemade Garam Masala Powder – 1 to 2 tsp
Salt – to taste
Vinegar or Lemon Juice – 1 tsp
Water – 1 cup
READ ALSO: Delicious Beef Kheema With Methi Roti For Breakfast
Method
Marinate the ground meat (kheema) with ingredients listed from 3 – 15 and refrigerate it for at least 30 minutes.
Transfer the marinated meat mixture and the chopped tomatoes into a pressure cooker. Add 1 cup of water and more salt if needed.
Pressure cook on medium heat for around 10 minutes or for 2-3 whistles.
When the pressure subsides, open the pan and stir the minced meat breaking up any pieces sticking together. Saute on medium heat for 5 more minutes so that the gravy thickens.
Alternatively, you can slow cook the ground chicken in a covered non-stick pan for 25-30 minutes, stirring occasionally.
Serve this Spicy Chicken/Kheema with Kappa Chenda Puzhangiyathu 
Notes
Ground Beef/Lamb takes more time to cook. It is better to slow cook Beef/Lamb for around 45 minutes so that the flavours are well absorbed.