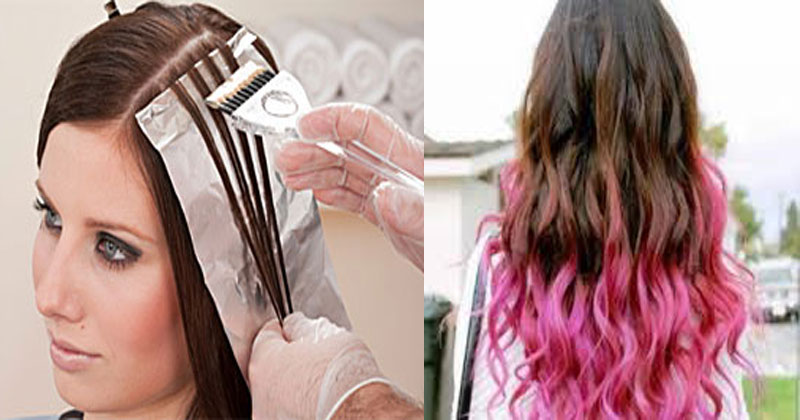 Wash Your Hair Before Dyeing
It is essential to wash your hair 24 to 48 hours before dyeing. This allows the natural oils that are secreted during this time to act as a barrier against irritation and helps in binding the colour to the hair strands efficiently. It is best not to condition your hair as it could obstruct the process of colour binding.
This is probably the most stressful step in this process. Picking the perfect shade from the vast spectrum of colours can be overwhelming. So, unless you are a regular experimenter, it is best to go for a colour not more than two shades darker or lighter than your original hair colour.
Your hair colour should also complement your skin tone. For instance, if you are fair skinned, avoid dark raven colours and opt for honey blonde or auburn shades instead. Similarly, if you have a dark skin tone, avoid going for light hair colours all over your head and opt for deep honey or cinnamon highlights.
Cover Yourself With A Color Cape
Dyeing your hair at home can get messy. So, purchase a dark-coloured cape to catch those spills and protect your skin and clothes. You can wrap the cape around your shoulders before beginning the colouring process.
You Need To Brush Your Hair
Knots and tangles prevent the dye from spreading evenly, resulting in patchy hair colour. To get rid of all knots and tangles, brush your hair thoroughly.
Coat Your Hairline, Ears, And Neck With Vaseline
Apply Vaseline (or any petroleum jelly) along your hairline to prevent staining your skin. This step is essential as the colour can stay on your skin for weeks despite several washes.
Put On Some Rubber/Plastic Gloves
If the hair colour kit does not include gloves, buy a pair from a local drug store. Make sure you wear gloves while colouring your hair as they protect your hands from getting stained and keep your sleeves clean.