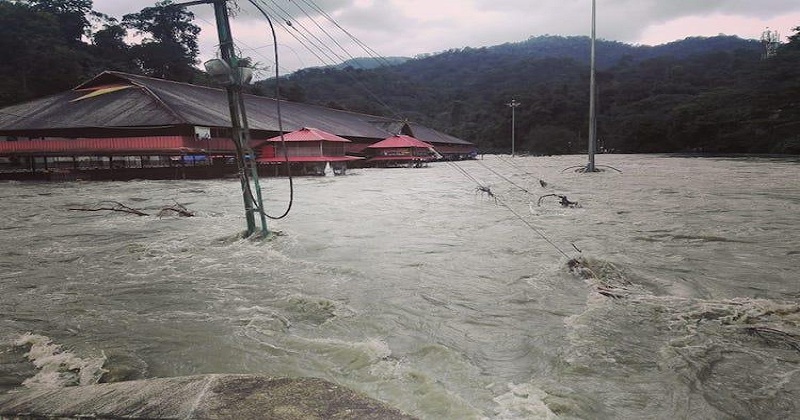 Heavy rain continues in Sabarimala.Pampa renovation works were adversely affected. The river seems to overflow into the Manappuram soon after the rainfall.
Water has entered several hotels and shops on the coast of Pampa. Sand was deposited here in the floods several days ago and this has affected the flow of river. Now, this sand sediment is under water. Water has reached the steps of Ganapati temple in Pampa and the entrance has been submerged.
The flow of water was controlled using sand sacks following the floods. However, in the heavy rains water-level had increased in the river and these sacks had flowed away. Since construction works are being interrupted regularly, the works may not get completed before the next pilgrimage season.