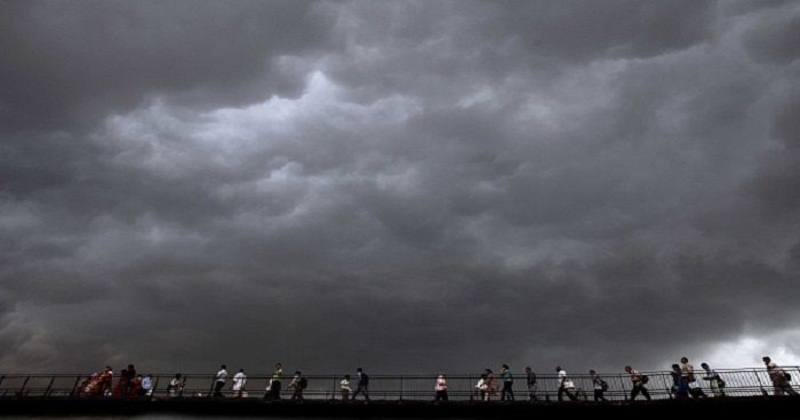 Kerala, Tamil Nadu and parts of Karnataka, Puducherry, Andhra Pradesh and Telangana were on Thursday put on high alert by the India Meteorological Department after a fresh forecast said the states are expected to witness heavy-to-very heavy rainfall for the next five days.
According to reports, authorities have decided to open one shutter of the Cheruthoni dam in Idukki at 4.30 pm today. Around 50 cusecs of water is expected to be released as the catchment area of the dam received incessant rainfall since Thursday night.
The Director of India Meteorological Department in Thiruvananthapuram, K Santosh, told news agency ANI that the low-pressure is expected to intensify within 24 hours.
"Due to the influence of cyclone circulation, which is rising over southeast Arabian Sea, a low-pressure area is expected to form near Lakshadweep in the next 24 hours. It is likely to intensify further into a depression in the subsequent 36 hours and then move northwest and develop into a cyclonic storm. Under its influence, Kerala is expected to receive heavy-to-very heavy rainfall for the next five days. Fishermen have been advised to not venture into the sea for the next three-four days."
He also informed that southernmost part of the state will be the most impacted. "Heavy rainfall is expected till October 9 and heavy-to-very heavy is expected for the next five days. As much as 21 centimeters or more is expected in southern region at one or two places and we have issued district-wise warning accordingly," he said.
The weather department has also warned fishermen from venturing out into the sea due to 'rough-to-very rough sea conditions' likely to prevail over south and central Arabian Sea.