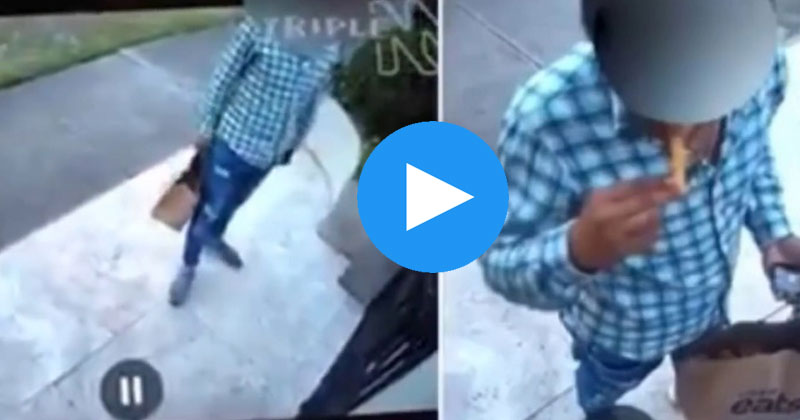 Last month, a delivery man in China was caught on tape when he ate out of a container and took a sip of soup in an elevator before putting it back in his bag and delivering it. The video went viral and the man ended up losing his job.
And now, a video of Melbourne Uber Eats driver is doing rounds on the Internet. The employee was seen withdrawing a french fry from the brown delivery bag before delivering his order to the customer. He helped himself while waiting at the doorsteps of his unsuspecting customer.
According to Daily Mail, the video was brought to light by a friend of radio show host Eddie McGuire, who said that his meal often felt 'light' while receiving it.
"A good friend of mine, had the home security system going. He walks up to his door. This is the Uber deliver boy. Rings the doorbell, has a bit of a look, has a crack at the door. No one around. Looking inside the bag, likes what he sees, puts his hand in the bag and chowed down on the fries," said McGuire on the sow.
Another host on the show defended the delivery boy saying, "The poor guy, they are not getting paid very well, the Uber delivery drivers. If you can't get a tip, you gotta get the chip."