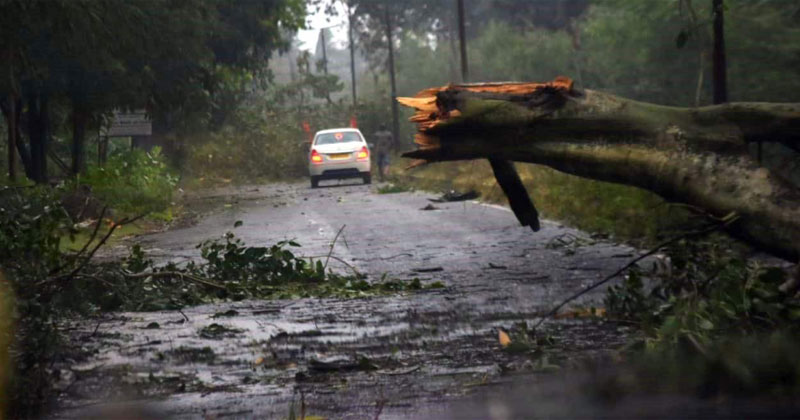 After Odish Andhra Pradesh braces for the Cyclone Titli's impacts as 2 have been killed in the storm.
Mudalla Surya Rao, 55, a resident of Sarubujjili Mandal died after his house collapsed on Thursday. While Thudi Appala Narasamma (62) died after a tree fell on him in Srikakulam.
Cyclone Titli brought rainfall ranging from 2 cm to 26 cm and has uprooted trees & electric polls in the state.
Bus services have been cancelled, and rescue & relief operations have been sent to districts that need it.
Chief Minister N Chandrababu Naidu conducted a teleconference with district authorities and instructed them to remain on high alert.
"Every hour from now on is very crucial. The focus should be on relief measures and restoration of the communication network. Care should be taken to prevent the spread of communicable diseases," Naidu said.
Meanwhile, the State Disaster Management Authority (SDMA) has set up a toll-free telephone no. 18004250101 at its Emergency Operations Centre to assist people in distress, while control rooms have been opened in the three north coastal districts.