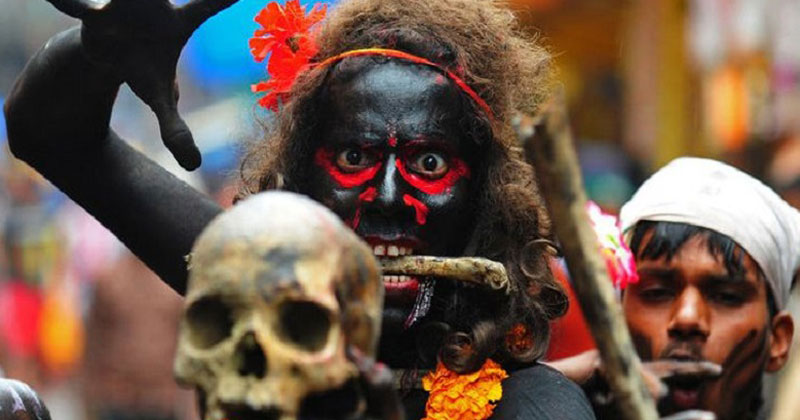 2 brothers murder their sister-in-law on tantrik's orders to sacrifice her.
The incident occurred in Bihar's Sheohar village on Tuesday night, where 36-year-old Sarita Devi was hacked to death by her husband Bhagavan Lal Mukhiya's brothers.
The brothers- Sunil Mukhiya and Veer Mukhiya were arrested for their crime where they confessed that they were following the orders of a tantric. Veer Mukhiya's wife- Indirasan Devi was arrested also after suspected of involvement in the crime.
The arrested accused stated that they consulted a tantric named 'Vinod' after the victim & her husband had no children despite being married for many years.
'Vinod' had told them that Sarita Devi was a "daayan" (witch) and they must offer her in sacrifice in order to propitiate the gods which would fulfil their wish for a child.
'Vinod' and three of his associates are being searched by the police.