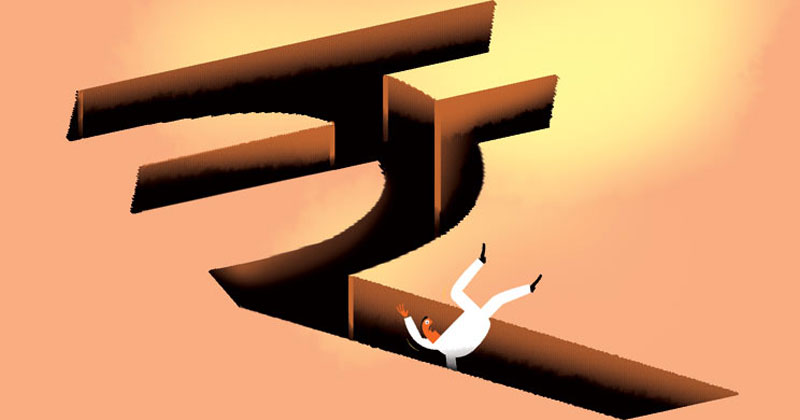 Once again the money market does not seem prospective for the Indian Rupee on a brand new day.
Reaching a fresh new low, Indian Rupee 74.46 per dollar in the morning market trade.  It opened lower by 10 paise at 74.30 per dollar versus previous close 74.20.
Yesterday rupee ended 18 paise higher at 74.20 per dollar, registered a gain after six consecutive session fall.