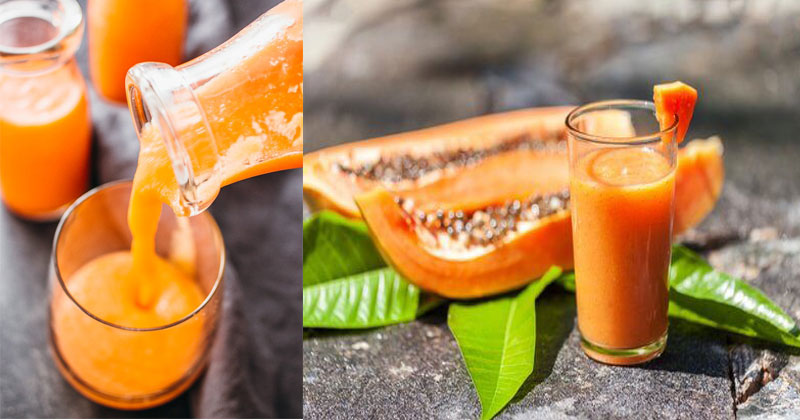 Papaya Orange Smoothie is stuffed with the goodness of papaya, which is rich in vitamin A and fibre. It is a must-have fruit for diabetics.
Papaya Orange Smoothie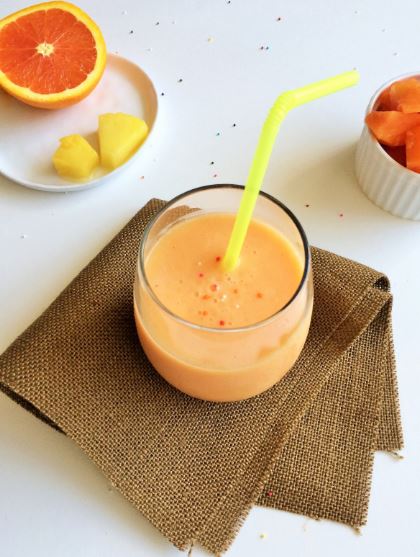 Preparation Time: 5 minutes
Cooking Time: 0 minutes
Total Time: 5 minutes
Makes: 4 glasses
Ingredients
1 cup papaya purée
2 cups fresh orange juice
2 tsp sugar substitute
2 tsp lemon juice
For Serving
READ ALSO:  Jamun Smoothie To Complement Your Diabetic Adai
Method
Combine all the ingredients except the ice and blend in a mixer till smooth.
Put ¼ cup of crushed ice in each glass and top with the smoothie.
Serve immediately with Spicy Chapatti In Buttermilk
Disclaimer
It is highly recommended that this recipe be relished by diabetics only occasionally and in small quantities. This is just a mere 'treat' and does not qualify for a regular diabetic menu.