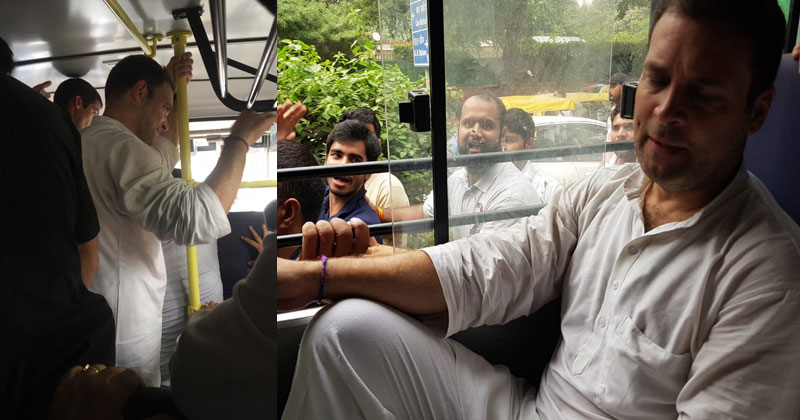 Congress President Rahul Gandhi and other senior leaders of the Congress Party arrested during the protests at the CBI Headquarters in Delhi
"Congress President Rahul Gandhi and other leaders who were protesting near CBI headquarters have been arrested," ANI quoted Congress spokesperson Randeep Surjewala as saying.
Congress president Rahul Gandhi and senior leaders of other Opposition parties on Friday held a big demonstration oustide the CBI headquarters protesting the shakeup in the premier investigating agency, and then went on to court arrest.
The protest demanding the reinstatement of ousted CBI Director Alok Verma, who has been divested of his powers and sent on leave, threw traffic on some roads of the national capital in a tizzy as commuters faced a tough time reaching their destination.
Congress workers also braved water cannons while protesting against the move to divest CBI Director Alok Verma of his powers and send him on leave, and to demand an apology from Prime Minister Narendra Modi.